Boise Farmer's Market
1500 Shoreline Drive, Boise
Open Every Saturday from 9am to 1pm
The Boise Farmer's Market is a must do in the Boise area! Focusing on being food-centric and agricultural-based, with little non-food products – this market is committed to playing a larger role in the future of food and how they can contribute to sparking new ideas around our regional food system.
The market is a "rain or shine" market, and generally opens at the beginning of April. This year the market will be open through October 29
th
, so there are plenty of Saturdays to check it out - mark your calendar! With over 90 vendors, you can expect a wide array of local options to take home: local produce, herbs, vegetables, seasonal plants and even seafood from local fisherman bringing back their catch from Alaska. How neat is that?
Stop by this market for your breakfast or lunch as well. There are plenty of tasty treats at the market to nibble on as you browse. Coffee, pastries, pasta, and soups to name a few.
Another amazing offering that was spurred during the pandemic, was a drive-thru market. It was a hit with many locals, so the BFM has decided to continue to provide the service. Use their online shopping center from Tuesday at 7am – Wednesday at 11pm to place your order. On the following Saturday it will be ready for pick up for you!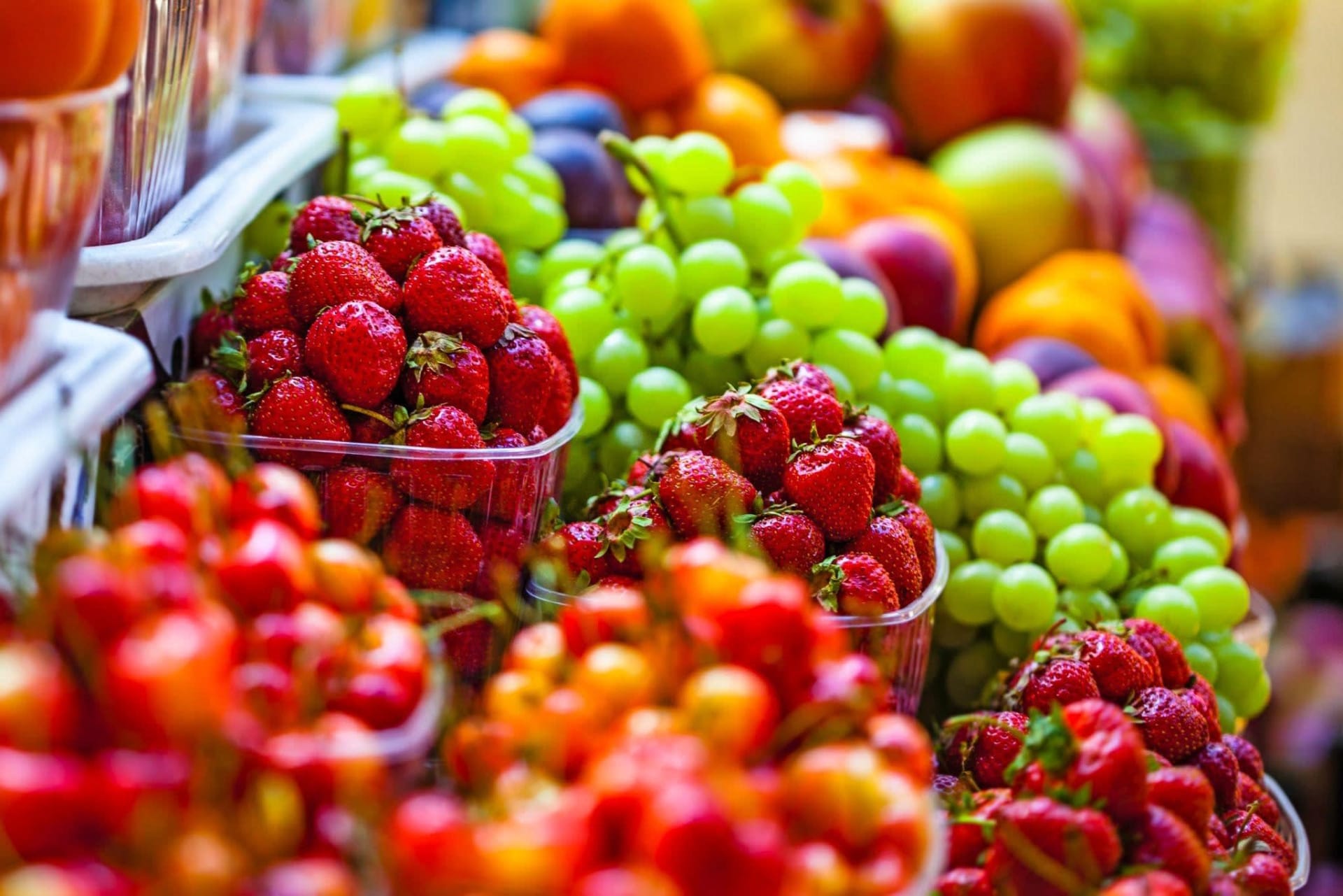 Capital City Farmer's Market
The Grove Plaza – 827 W Main Street in Downtown Boise
Open Saturdays, 9:30am - 1:30pm
The Capital City Farmer's Market is the original and longest standing market in Boise. Since 1994, the market has been in operation for locals and visitors alike. Located in the heart of Downtown Boise in the Grove Plaza, the market is open until December 17
th
and is open every day from 9:30am – 1:30pm and features up to 150 vendors.
The market focuses on agricultural, art and specialty foods for locals to enjoy. You can find everything from local home-grown fruits and veggies to stunning pottery and prints to take home as décor.
Meridian Main Street Market
33 E Broadway Ave, Meridian
Open Saturdays, 9am to 2pm
The Meridian Main Street Market is located on Broadway Ave next to the Meridian City Hall. The market prides itself in their traditional farmer's market style with a unique twist to provide opportunities for the youth in additional to supporting local small businesses, farms, and entrepreneurs. The Meridian Main Street Market encourages vendors of all ages, and yes, they mean ALL ages. Youth can set up their newest business venture at the fair, making for a well-rounded and diverse group of vendors to check out.
Eagle Saturday Market
185 E State Street, Eagle - Heritage Park
Open Saturdays, 9am - 2pm
The Eagle Saturday Market boasts charm with a local flare, set in the historic district of downtown Eagle at Heritage Park on State Street. At this market, one will find an array of arts and crafts along with local produce, herbs and flowers, woodwork, specialty food items and freshly prepared food.
Wander through rows of local vendors and enjoy live music and delicious food to start your morning!
The Eagle Saturday market is open from 9am – 2pm, every Saturday starting in May, through October 1
st
. Don't forget to mark your calendars for their annual Harvest Party to wrap up the market's season. This is a great party to celebrate the coming of autumn and end the market season with locally made fun!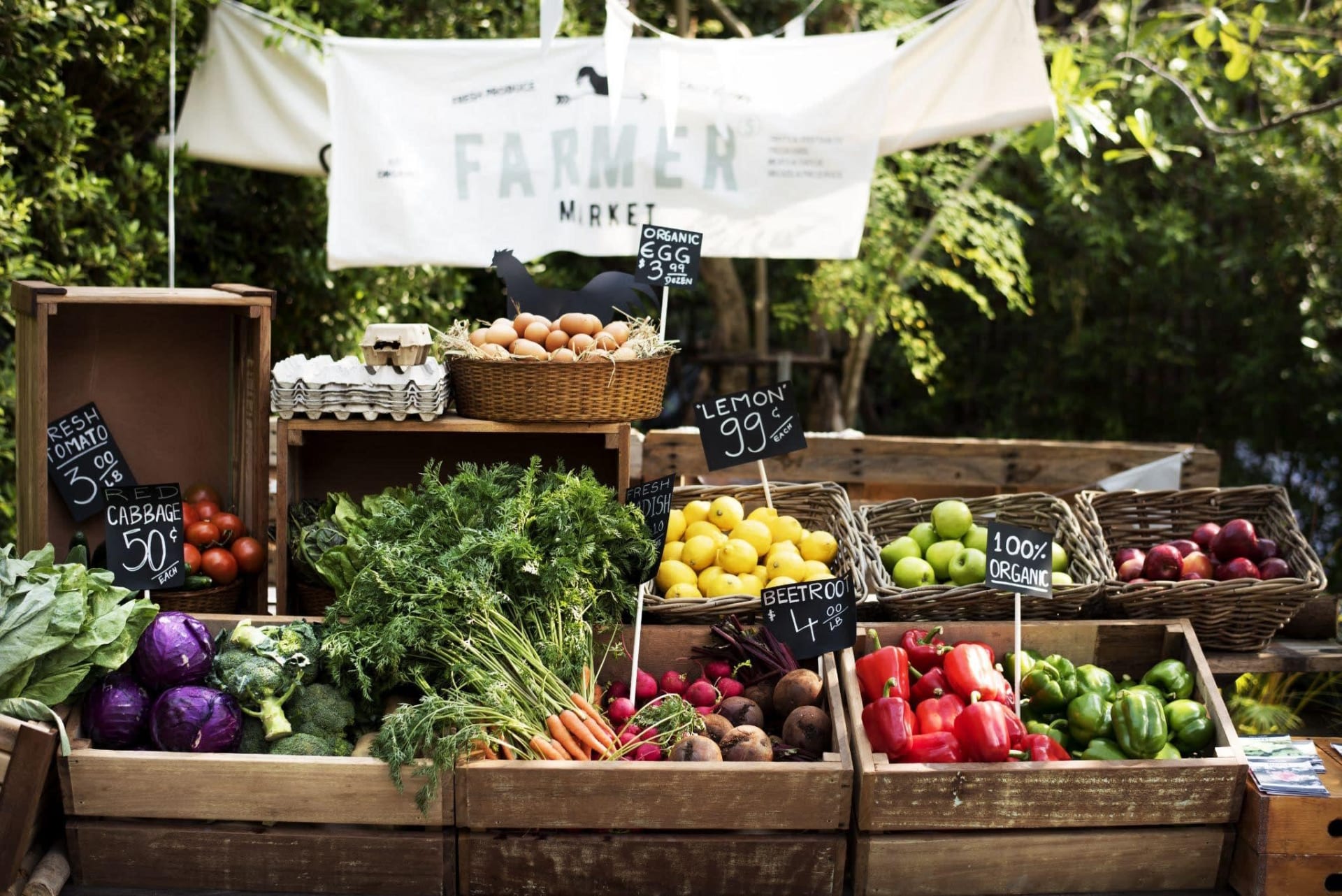 Nampa Farmer's Market
Lloyd Square Park - 13th and Front Street
Open Saturdays, 9am - 1pm
Nampa Farmer's Market is located in the Historic Downtown, Lloyd Square Park in Nampa on the corner of 13
th
and Front Street. The market has been around for 30+ years and started in 1989 by local community members to celebrate local. The Nampa Farmer's Market is in fact one of the longest standing markets in the Valley. The mission of the Nampa Farmer's Market is to provide a venue where local farmers, producers, crafters, and artisans come together to provide a variety of fresh produce and locally crafted products directly to the consumer.
The Nampa Farmer's Market has played an important role in the continued revitalization of this beautiful city, and it lures Treasure Valley residents with promises of relaxed entertainment and quality goods for sale.
And now you ask... what are the perks of shopping at local farmer's markets?
Why Eat Local?
According to a study by the New Economics Foundation, buying and eating local generates twice the amount of income for the local economy. Pretty cool! This is great reminder that even the smallest daily decisions can make a compounding impact.
Eating and shopping local translates to direct support of local farmers and producers, making for a "feel-good" and more personal feeling when it comes to supporting those in your own neighborhood.
Freshness! Food that is grown in your local community, has not had a journey via transit to large supermarkets or has been cold stored for weeks before it arrives at its destination. If you compare a store-bought strawberry versus a local farmer's market strawberry, we can guarantee you will taste a difference.
It encourages sustainable agriculture and facilitates tracking the supply chain back to the point of origin to evaluate ecological practices.
Farmer's Markets are great to provide fruit and vegetables that are at the peak of their seasons. By shopping for specific food during its prime growing season, not only are we benefiting from the best taste, but they also tend to be the least expensive.