Eagle, ID, is a suburb of 34,000 in the Boise Foothills. It's a luxury oasis in an otherwise rural state, near one of the fastest-growing residential real estate markets in the nation. Beyond natural beauty and access to public land, Eagle offers residents the conveniences of Boise and a variety of ways to stay active.


Eagle homeowners enjoy a suburban feel overall, including easy access to numerous day spas, golf courses, and the booming industries of Idaho's largest city. Truly an outdoor enthusiast's paradise, Eagle continues to grow in popularity as a posh place to settle down and enjoy the Pacific Northwest's rugged, high desert interior.
Types of homes for sale in Eagle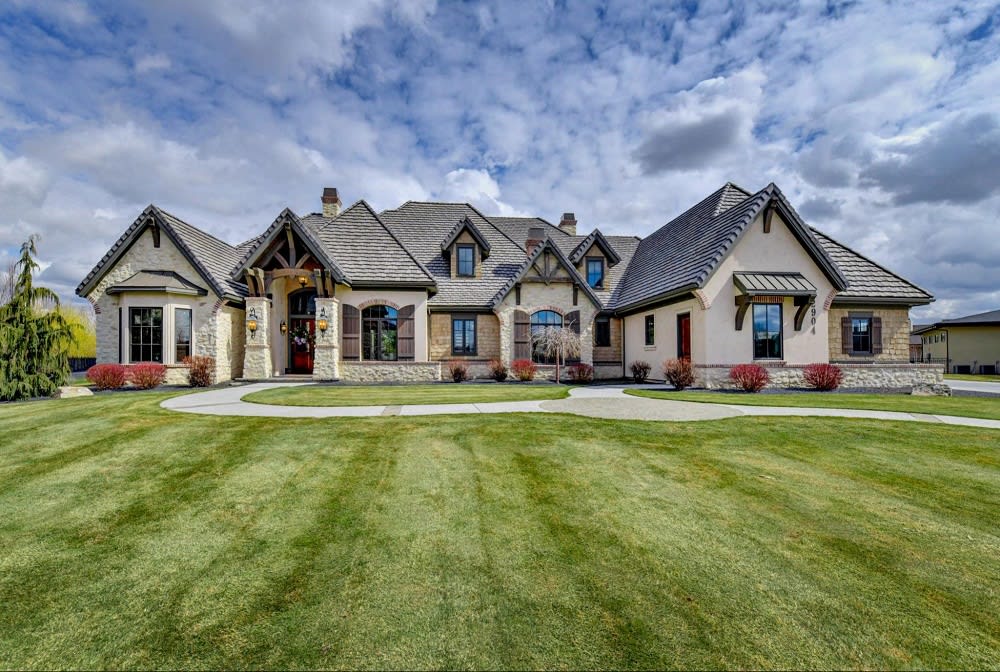 Photo Courtesy of Mogie Holm's Website
One of the highlights of relocating to Eagle is the wide variety of luxury real estate available to buyers. Whether you dream of owning a waterfront property, want to house horses on a larger plot of land or are hunting for something closer to downtown, there's an Eagle luxury home to fit your needs. The key when relocating to Eagle is determining the type of lifestyle you're looking for in Idaho. You may prefer a property with plenty of acreage and the perfect view, or you may want a home that overlooks the foothills from a distance—but is just steps from Downtown Eagle. Once you've narrowed down your list, finding the right property is a breeze if you work with an experienced Boise area real estate agent.
Ample outdoor access
One of the best aspects about life in Eagle is how much there is to do outdoors—both inside and outside of town. One of the top spots in town is the
Boise River Greenbelt
. It's a 25-mile-long path that follows the river and is the perfect place to swim, fish, bike, or paddleboard. It also connects to several trails, including the Idaho Birding Trail, for those who want to get to know more about local fauna. Additionally, Eagle has a series of trails that lead out into the foothills. For an easy hike, take on the Eagle Pathways Trail and the Eagle Island State Park Loop.
Dining and shopping in Eagle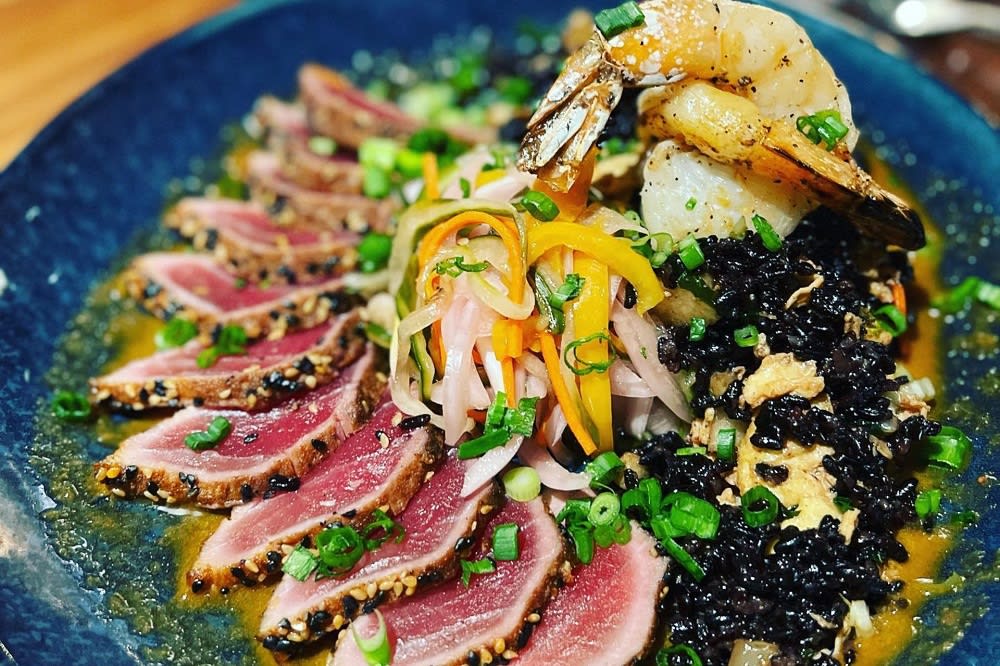 Photo Courtesy of Crave Kitchen & Bar's Facebook
With inspiration from an influx of buyers from around the nation, Eagle is arguably the best place to dine in the state, with an increasingly vibrant bar and restaurant scene. Many restaurants overlook sprawling green spaces and the surrounding foothills, which complement the many fresh, local ingredients.
Crave Kitchen & Bar
is a favorite for weekend brunches, rooftop dining, and a blended, international menu.
Coyne's
is another local favorite for steaks, gourmet mains, and a wide selection of cocktails. For morning pick-me-ups,
Rembrandts
is a bright, airy café filled with art and delicious baked goods.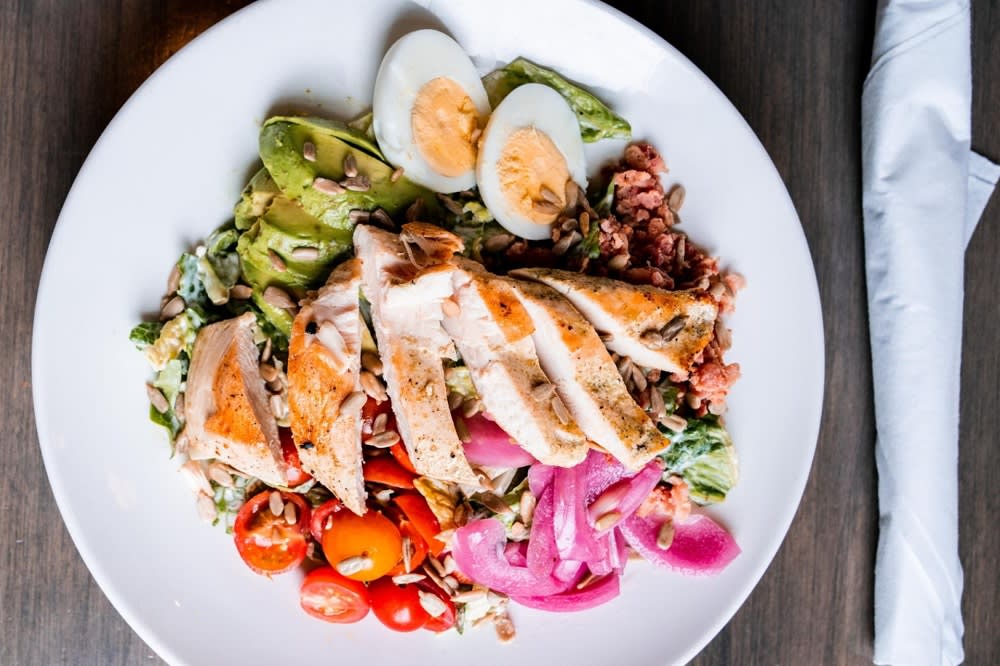 Photo Courtesy of Rembrandts
Shopping in Eagle can be found at
the Village
, a spacious outdoor mall centered around a gorgeous fountain. Locals can shop at stores including Brighton, Columbia, and Gap. The Village has a number of other services and restaurants, as well as a Cineplex. The Shops at Eagle River and the North Channel Center are two other malls in town. Homes for sale in Eagle are close to Boise, which also means locals have access to the city's many amenities.
Boise Towne Square
is only a 25-minute drive from Eagle and houses retailers like Coach, Lululemon, and Lane Bryant.
Staying busy
One of Eagle's best ongoing community events is the
Eagle Saturday Market
, which has been running weekly for two decades. Held downtown in Heritage Park, the market features a variety of local vendors offering produce, flowers, art, and homemade novelty items for sale. As an agricultural region, Boise has an excellent selection of local farms, flavors, and food to bring home with you each week.
Eagle is home to two public golf courses, the
BanBury Golf Course
and the
Eagle Hills Golf Course
. At BanBury, residents can enjoy a nearly 7,000-yard course designed by John Harbottle III. Consistently ranked one of the best courses in the state, BanBury provides a challenging experience for golfers at every level. The Eagle Hills Golf Course is Eagle's original golf course, offering championship-level 18-hole greens and an onsite shop with everything a golfer might need, from clubs to gloves and more. Finally, there's the
Club at SpurWing
, which offers members an 18-hole course in addition to tennis courts, a swimming pool, a fitness center, and regular social events.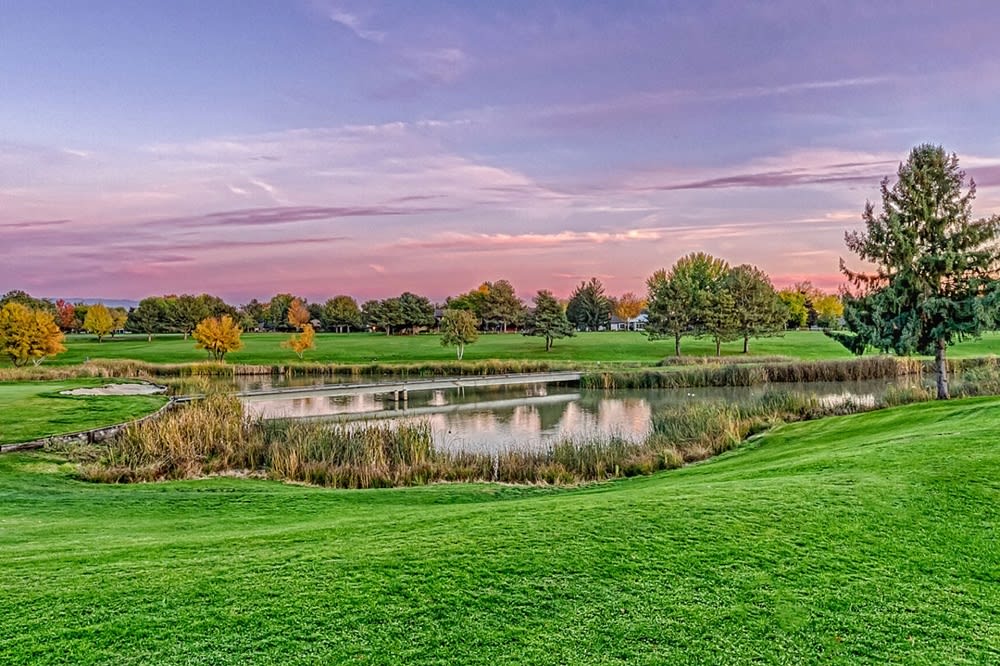 Photo Courtesy of Eagle Hills Golf Course
In addition to golf, Eagle has a number of fantastic spas to relax in after a day on the greens or hiking the local trails.
Rejuv MedSpa
,
Bella Mer
, and
Two Rivers
are just three of the more than a dozen options in town. Experience a day of pampering from head to toe, whether you stop in for a weekly facial or a classic mani-pedi.
Investing in Eagle real estate
Stepping into the Eagle real estate market can be a lucrative short or long-term investment. With its proximity to Boise and stunning natural landscape, Eagle offers residents the best of both worlds. It's considered a relatively competitive market, with some homes receiving multiple offers after listing. The typical home sells for just over the asking price and goes from an active to a pending listing in anywhere from one to two weeks.
Homes for sale in Eagle have increased in value
by more than 16% in the past year, bringing median home prices to $949,900. Potential buyers should be aware of how the market moves from month to month, so they can strategize the best time to strike. Working with a local real estate agent will help buyers get a sense of which seasons are the best for buying in Eagle, but typically the months from April through July tend to see the most activity.
Ready to explore Eagle homes for sale?
When you decide to explore what Eagle real estate has to offer, know that it's key to work with a professional realtor who can navigate a high-demand market. Real estate agents
Mogie Holm, Ashley Cox, and Troy Owens
bring their clients nearly a decade of experience within the Boise market. With their emphasis on diligent research and dependability, the team works tirelessly to make sure every client is satisfied. If you're interested in learning more about Eagle luxury properties or Boise homes for sale,
reach out to the team
today.