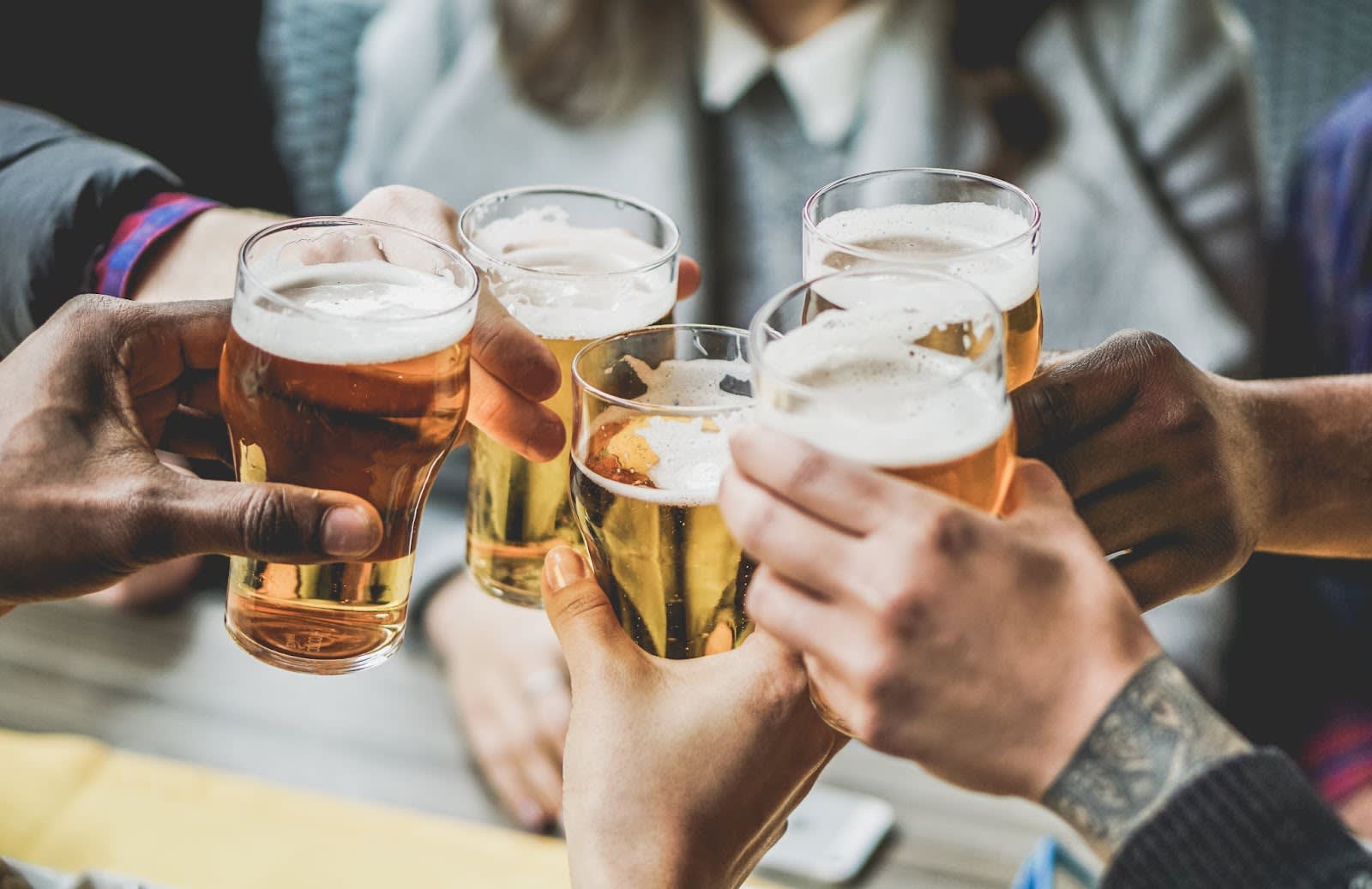 Looking for a fun way to see the city of Boise? Brewery hopping is the perfect activity to get to know the area and enjoy some of the best breweries in town. Bring your dogs, friends and bike and you are set for a great day in Boise!
Boise has recently become known for amazing breweries, as it has not traditionally been known for its craft beer. It appears there is a new brewery in town every other week, ranging from local owners to out-of-state brewers – making for an exciting scene to be a part of. Relish in a fun laid-back culture for locals or visitors! Many offer patios and have AMAZING food.
Cheers!
Mother Earth Brew Co.
406 S 3rd St
Boise, ID 83702
Mother Earth
was founded in 2010, handcrafted in Vista, CA and Nampa, ID with locations in Vista, Nampa and new to the list – Boise!
Mother Earth opened its Boise location in December of 2021. Just a few minutes from Boise State University, the Boise River Greenbelt and the Capitol, this new downtown Boise destination is a hoppin' spot for craft beer lovers! Their beers are now sold in 20 U.S. states and reach numerous international ports including UK, Australia, and Mexico.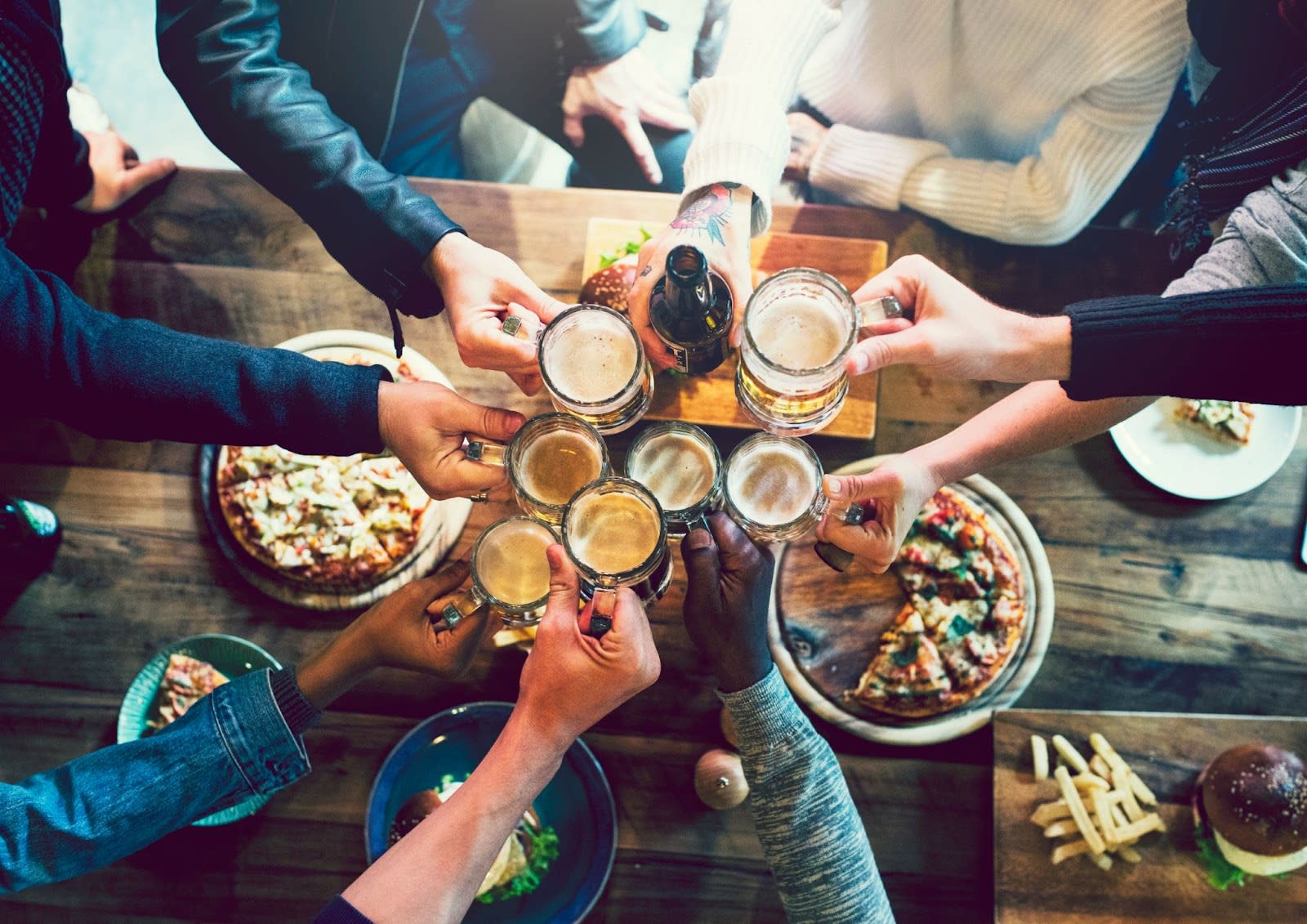 Sockeye Brewing
12542 W Fairview Avenue
Boise, Idaho 83713
Sockeye is one of the oldest breweries in the Boise area, making for a local staple in the Boise area. Started in 2002, this Idaho-born brewery was inspired by the Sawtooth Mountains, wild Idaho rivers and Sockeye salmon - hence their infamous hashtag, #drinklikeafish!
Known for their flagship Dagger Falls IPA (named after the Class 5 rapid on the middle fork of the Salmon) and their Angel's Perch Amber (a peak in the Pioneer Mountains), this brewery is very popular amongst locals.
The brewery has also recently announced they will be opening a second location,
Sockeye Alehouse
, after celebrating 25 years in the biz! It will be located at the base of the Boise Foothills off Hill Road and 36th. It will feature a full-service restaurant with a large indoor and outdoor dining areas and a golf-themed bar with an indoor 9-hole putting course. They have worked with an award-winning design company, PuttTek, to wow their customers. It is designed to appeal to true-golfers and those looking to keep it fun. How cool is that?!
Highlands Hollow
2455 Harrison Hollow Lane
Boise, Idaho 83702
Highlands Hollow
opened in 1992, making for the oldest microbrewery in Boise. The brew pub is in North Boise, just off Bogus Basin Road. This laidback gem serves amazing food and good brews and oozes with charm and history from early Boise days.
Some of their most popular beers are the Hippie Shake IPA, Full Moon Stout and the Thunder Monkey Bitter.
On Wednesday nights from 6-9pm, stop in for live local music and fill up a growler for only $10! "Hoppy Hour," (yes, you read that right!) is every Wednesday through Saturday from 3pm – 6pm offering a specific menu and $1 off ales and house wines.
Boise Brewing
521 W Broad Street
Boise, Idaho 83702
Located in downtown Boise,
Boise Brewing
has amazing beer with a unique story.
The brewery opened by the result of a kick starter campaign to cover the initial costs of opening a brewery. Now the average beer drinker can invest in an ownership program. There is currently 280 individual owners and businesses, which helped raise enough money to open its doors in 2014. So, if you are looking to say you own a brewery – here is your chance!
The brewery just opened their third IPO, focusing on raising money to outfit their newly expanded taproom and if enough capital is raised, they are considering opening a kitchen. Interested in learning more: visit -
The brewery's popular brews are the Mr. Freshy's fresh hop pale ale, Dark Daisy Chocolate Milk Stout, and the Witch's Tit Winer Ale.
Barbarian Brewing
1022 W Main St
Boise, Idaho 83702
AND
114 East 32nd St,
Garden City, ID
With two locations in downtown Boise and Garden City,
Barbarian Brewing
is a spot you want to add to your list of musts!
Known for their creativity and sours, this brewery is for everyone – but particularly those that love a good sour beer. More than just sours, they also service IPA's, porters, stouts, wheat beer, dessert beer, lagers, and pilsners.
Barbarian has a downtown tasting room with plenty of indoor and outdoor seating for guests to enjoy!
Payette Brewing Company
Located right on the Boise Greenbelt and near the Boise River in downtown Boise, Payette Brewery is one of the more well known around the area. Opened in 2010, they are one of Idaho's more reputable craft breweries as they have done an incredible job at marketing their brand.
Payette does not have a kitchen to serve food, but they do have a partnership with a fantastic food truck you won't want to miss. On average they have 8 beers on tap with seasonal rotating options, making for 20+ cold ones to choose from.
Known for their expansive and welcoming "beer garden," Payette is the perfect place to meet after a river float or bike ride. You can also request to host a private event in the space as well. Their tap room and beer garden has standing room, and a large grassy area where we welcome your own blankets or folding chairs. If you are bringing in a group for a celebration, you are more than welcome to bring in some party decorations or your own food outside of their food partner,
Queens
food truck.
Edge Brewing Company
Edge Brewing Company
525 North Steelhead Way
Boise, ID 83704
Phone: (208) 995-2979

Edge Pub
205 N. 10th Street
Empire Building
Boise, ID 83702
Phone: (208) 972-5700
This is a newer brewery to come to town! Welcome
Edge Brewery
. Not only do they have phenomenal beer, but they are also have great pub grub and a great atmosphere. In fact, the brewery was featured on the TV show, Man v. Food for its mouth watering burgers.
The popular beers that Edge offers span from a Pilsen Sour, called Hipsters Dufas and an old-fashioned West Coast IPA, Pugzilla. The Watchtower Chili Cocoa is another crowd favorite. Craft pub grub, fantastic beers, and a lively atmosphere are what have been said to keep people coming back for more.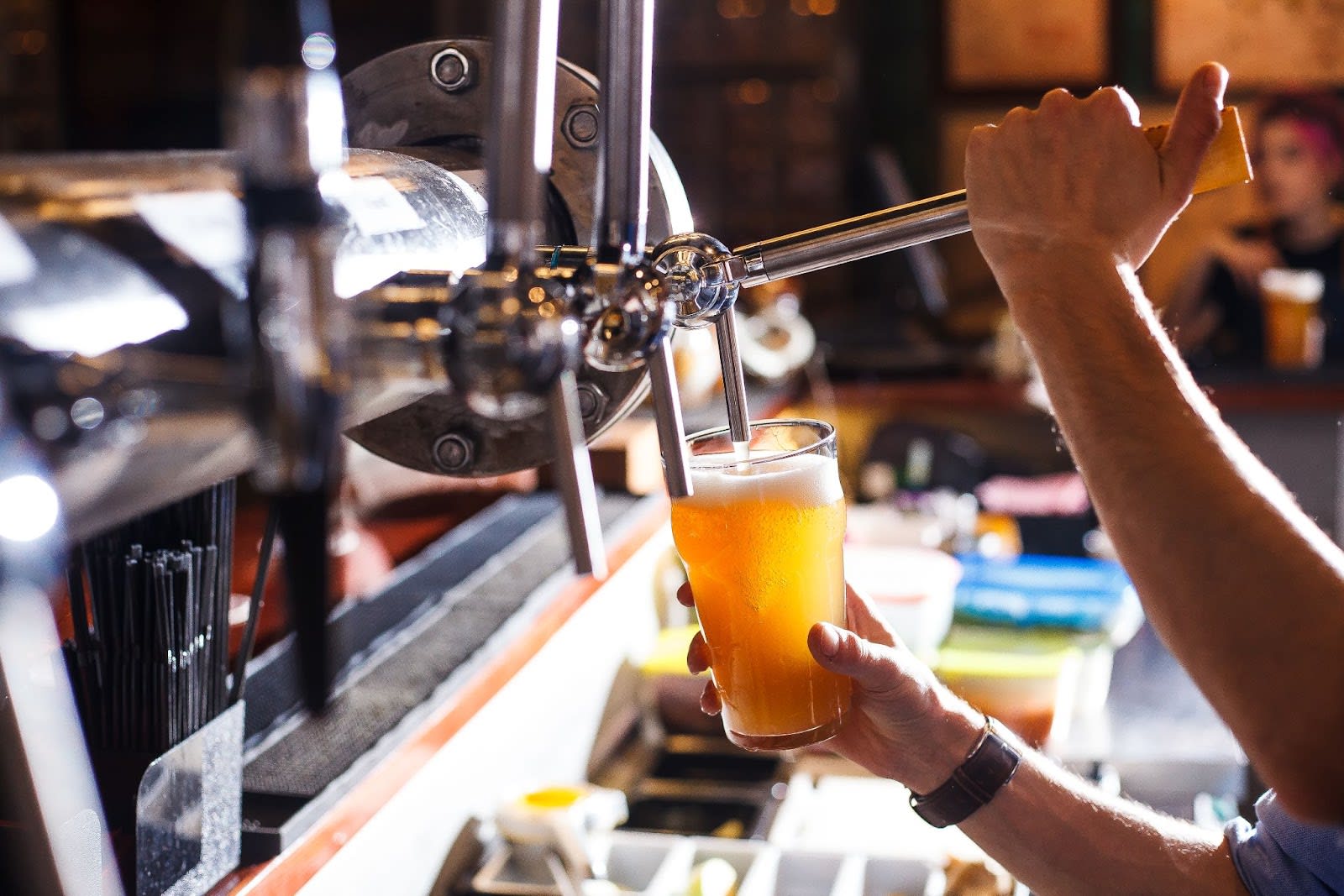 Woodland Empire Ale Craft
1114 W Front Street
Boise, ID, 83702
(208) 426-0510
Woodland Empire
is located on Front Street in the heart of downtown Boise and opened in 2014. It is the 6th largest brewery in Idaho!
The brewery does not serve food, but next door there is a restaurant called Manfred's Kitchen, which will gladly whip you up a bite to eat so you don't have to leave your table while you enjoy a cold beer. Woodland has a well curated and ever-changing stock of fun and interesting beers, wines, ciders, and snacks from all over the world, the US, and Idaho.
Woodland's Tap Room is home to the brewery's latest small-batch experiment, including barrel-aged sours, specialty IPA's and a unique twist on classic lagers.
Clairvoyant Brewing
Clairvoyant Brewing
, established in 2012, is located on the northwestern side of Boise in a historic building with a garage-front window allowing for a great indoor/outdoor feel for brewery goers.
Led by two Idaho-native brewers with over 25 years of experience, they pride themselves in making some of the best beers in the area. The brewery regular has food trucks outside and plenty of TVs for those looking to catch a game with friends and family.
Their most popular beers are the Zwickl, Belgian Wit and English Pale Ale. Stop by and check it out!
White Dog Brewing
705 W Fulton Street
Boise, Idaho 83702
(208) 906-0609
White Dog Brewery
is a block from the Boise River and the Boise Greenbelt, making for an excellent location to enjoy a walk or bike ride with White Dog as the cherry on top!
The brewery was started by Wyoming owners and brothers, Joe, and Troy Moore, after brewing beer in their garage in Bozeman, Montana. They became fascinated with the craft beer industry and well… the rest is history. They opened shop in Bozeman, and it rapidly grew into its next adventure in Boise.
With a light and spacious tasting room this is a perfect place for a game watch, date night or even a work gathering. Smoke and Thyme, located right next door, is a smokehouse that has inspired White Dog owners to pair handcrafted brews with their delicious menu.
Their favorite pairing? Try the Bacon and Beer Burger with Bacon Jam and the White Dog Fires with Hopped Cheddar Gravy.
Cloud 9 Brewery
Cloud 9
is a small nano-brewery, located off State Street in a small little strip mall in North Boise. What is a nano-brewery you might ask? It is a small brewery only producing 500 cases per year. Don't let that detour you, this brewery is a class act focused on organic ingredients and what they call "creative brewing."
They also have a great outdoor patio and wonderful food. They have several beers on tap all year-round, as well as plenty of seasonal drinks as well. Be sure to try their limited editions of their Lemon Ginger Wheat and for non-alcohol options, try the root beer ☺
Lost Grove Brewing
Opened in 2017,
Lost Grove Brewing
is located in between Boise State University and the beautiful downtown Ann Morrison Park.
They take great pride in producing beer using environmentally sustainable and socially responsible methods. At Lost Grove, they adhere to their concept of a lost grove - "whether it be a wooded forest or an endless beach, is more than just a destination, it's a feeling and a mindset."
Huge garage-style doors let you sip on your brews while people watching, or head towards the back of the tasting room for a glimpse at the brewing operations.