Floating the Boise River is one of the locals' favorite summer pastimes. In fact, more than 125,000 people take the trip downstream every year!
If you have yet to try this local rite of passage, here is everything you need to know to make for a safe, fun and memorable float.
The River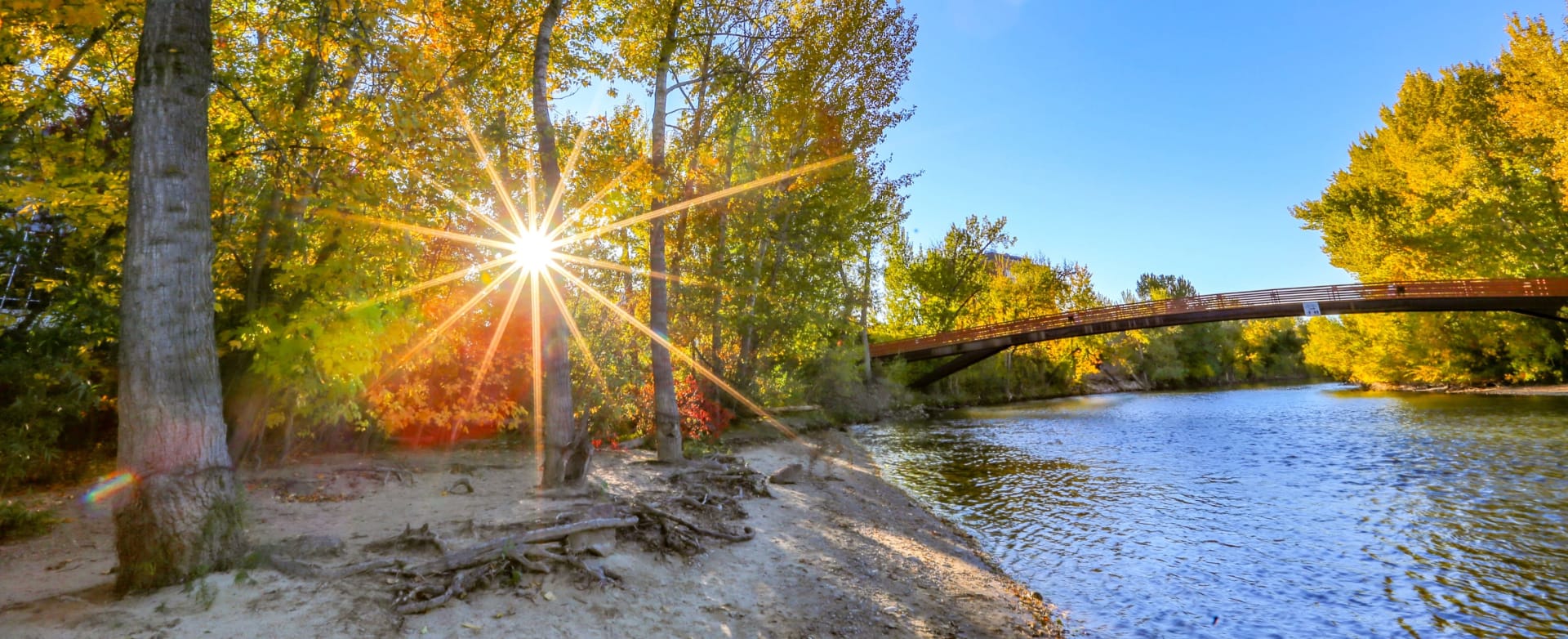 The Boise River was formed by the confluence of the Middle Fork and North Fork branches, southeast of Idaho City in the Boise National Forest. It flows westward through Arrowrock and Lucky Peak reservoirs and through the middle of the city of Boise, joining the Snake River at the Oregon state line. Dams along the river include Lucky Peak, Arrowrock, and Anderson Ranch. The name of the river, like the name of Idaho's capital, is from the French boisé, meaning "wooded."
As the river beautifully flows through Boise, locals can't help but make it a popular destination to escape the summer heat. It is a one-of-a-kind activity to enjoy leisure time with family and friends and to see the beauty of the city from a different perspective. Typically, the floating season begins after mid-June and ends in August, but is dependent on water levels. The opening date has not been released for Summer 2022 but is right around the corner! Historically, the official season does not begin until the river water flows have decreased below 1,500 CFS (cubic feet per second) and hazardous debris mitigation has been done. This is monitored to ensure everyone's safety on the river. If water levels are too high, there becomes an increased risk of drowning, or too low, increasing the likelihood of rock exposure and injury.
Be sure to check the
Facebook Page
for updates on opening day as well as the conditions of the river before planning your float.
Float Launch + Take Out
To kick off your float, you will launch at Barber Park, a popular park nestled along the Boise River 5 miles southeast of downtown Boise. The park entrance is located at the Eckert Road bridge off of Boise Avenue. For parking options and to get the lay of the land, visit this interactive map of the park:

here

. If you are trying to avoid crowds, ensure parking and have a more peaceful float, it is best to arrive to Barber Park earlier in the morning. The river can be chilly, so the most popular time to float is between 12pm - 4pm, the hottest time of the day.
You will end your river float at Ann Morrison Park, less than a mile away from downtown Boise. If you have left a car there, you are set! If not, you can easily hop on a shuttle bus, and it will take you back to Barber Park to retrieve your car.
Transportation
One of the best perks about floating the river is that a bus can shuttle you back to your vehicle after your float.
The cost is very inexpensive, at $3 a trip. There is space on the bus to carry your belongings, including your tubes, paddle boards and kayaks. It runs approximately every 20-minutes for pick up and drop off, so keep an eye out when you get off the river. A bus should be there shortly, if it isn't there already.
If you are interested in shuttling yourself, we recommend leaving a car at both Barber Park and Ann Morrison, to make your float as seamless as possible. Parking at Barber Park is $7/day and it is open from 8am to sunset, daily.
The Float
The Boise River float is roughly 6 miles in length, hugging the popular Boise Greenbelt, taking about two to three hours to complete. Major irrigation dams sit above and below each end of the float, making the float mellow and relatively easy to maneuver. Expect a relaxing float, perfect for an easy leisurely activity to spend with family and friends. If you are lucky, you may also spot wild deer, bald eagles' nests and possibly a beaver. Boise is home to beautiful wildlife and floating the river is such a fun way to spot an array of different species native to the area.
If you're adventurous – or if this isn't your first trip downriver – there are many ways to expand your two-hour journey into a full afternoon. Pull off on the river's sandy beaches and gather your family and friends for a BBQ or beach lounging. You can also fish for rainbow trout, swing on rope swings or do some casual swimming.
There are very small rapids along the float. Don't fret! They are very manageable, but safety is still very important. Keep an eye out for branches and protruding bushes that can catch your tube or raft. Make sure to bring a sturdy, paddle-board, raft or tube for the float and stay aware of your surroundings.
Equipment & Gear
Boise River Raft,
located in Barber Park provides rentals for anything you may need during your float. They rent rafts, tubes, kayaks, paddles and life jackets. The equipment is on a first-come-first-served basis, but their inventory is plenty, and you should not have difficulty securing the gear you need. All rentals can be returned at a drop off point in Ann Morrison at the end of your float. For a three-hour window, here are the rates for popular floating necessities:
Tubes - $27

2-person inflatable kayak - $50

4-person raft - $75

6-person raft - $85

Life vests and paddles - $10
There used to be raft pumps available at Barber Park, but unfortunately, they have been decommissioned. If you are not renting equipment from Boise River Raft, it will be crucial that you bring your own device to get your rafts and tubes inflated before taking off.
Don't forget to also bring water, sunscreen, river shoes, snacks and your life vest. Glass is prohibited on the river, but you can bring your own beverages - just make sure to leave the river how you left it and do not litter.
Happy floating!