Curious about what new hot spots have opened their doors in Boise? As our city continues to lead the pack as being one of the fastest growing cities in the U.S., the restaurant and cocktail scene has also seen a reinvigoration and renewed vibrancy that has many people excited.
It is the new norm to hear about the most recent new bar or restaurant that is a "must try," creating buzz around locals and Boise visitors alike. Here are some new hot spots to check out in the Boise area. You won't be disappointed!
Thick as Thieves – Downtown Boise
Thick as Thieves
has been the talk of the town since its grand opening this month. Located on Idaho in the center of Downtown Boise, this "hidden gem" is in fact, hidden. This local and modern take on a prohibition-style speakeasy can easily be missed, making for a fun and thrilling experience from its entrance (when you find it, that is...)! Search for a phone at the top of the stairs and be sure to dial "22" for access to the bar.
Enter through the building's side door marked by two thieving birds to be welcomed with a stylish candle-lit atmosphere and wonderful staff. Enjoy everything from traditional cocktails to specialty libations, such as the popular, "Panda Fizz," a vodka-based drink, with pear brandy, calpico, pandan, lemon and soda.
You can also order wine, beer, Irish coffee, mocktails and other non-alcoholic beverages. If you are looking for a small bite to eat, the bar also serves a charcuterie-style plate to pair with your cocktail.
Reservations are encouraged due to the more intimate size of the space, but not required. Thick as Thieves is open Monday-Thursday from 4pm-12pm and Friday-Saturday from 4pm-1pm.
We have a feeling this will be a continue to be a very popular cocktail bar in the Boise area!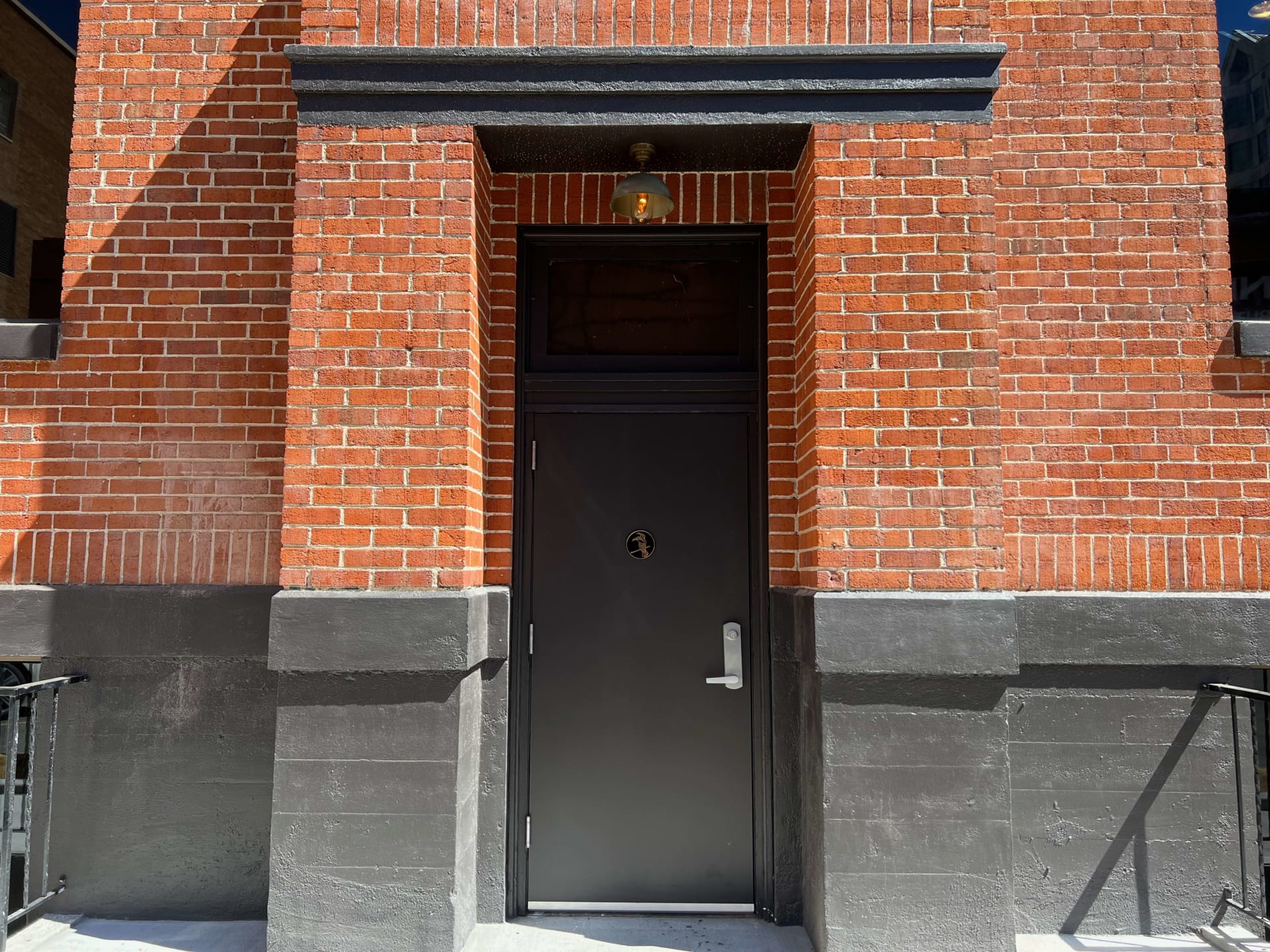 Goldstein's Bagels and Bialy's – Downtown Boise
Every city needs a little NYC flavor! Welcome
Goldstein's Bagels and Bialy's
in Downtown Boise opened mid-July in downtown Boise. Located on 8th street near the Boise Public Library, find the long-awaited NYC-style bagel shop.
Offering bagels, bialys (a Polish traditional bread roll), a variety of cream cheeses, smoked fish, bagel sandwiches, and New York-style drinks (such as an "Old-fashioned Egg Cream"), this bagel shop is bound to be a hit with locals and Idaho visitors. Over time the shop hopes to integrate more elements of a Jewish style deli, including bulk deli meat, salads, matzo ball soup and classic Jewish pastries.
The bagel shop is owned by a New York native, Jamie Goldstein, who is also the baker behind the scenes. Goldstein's has indoor and outdoor seating to accommodate any Boise weather.
We can't wait to check this spot out! We have been hearing rave reviews.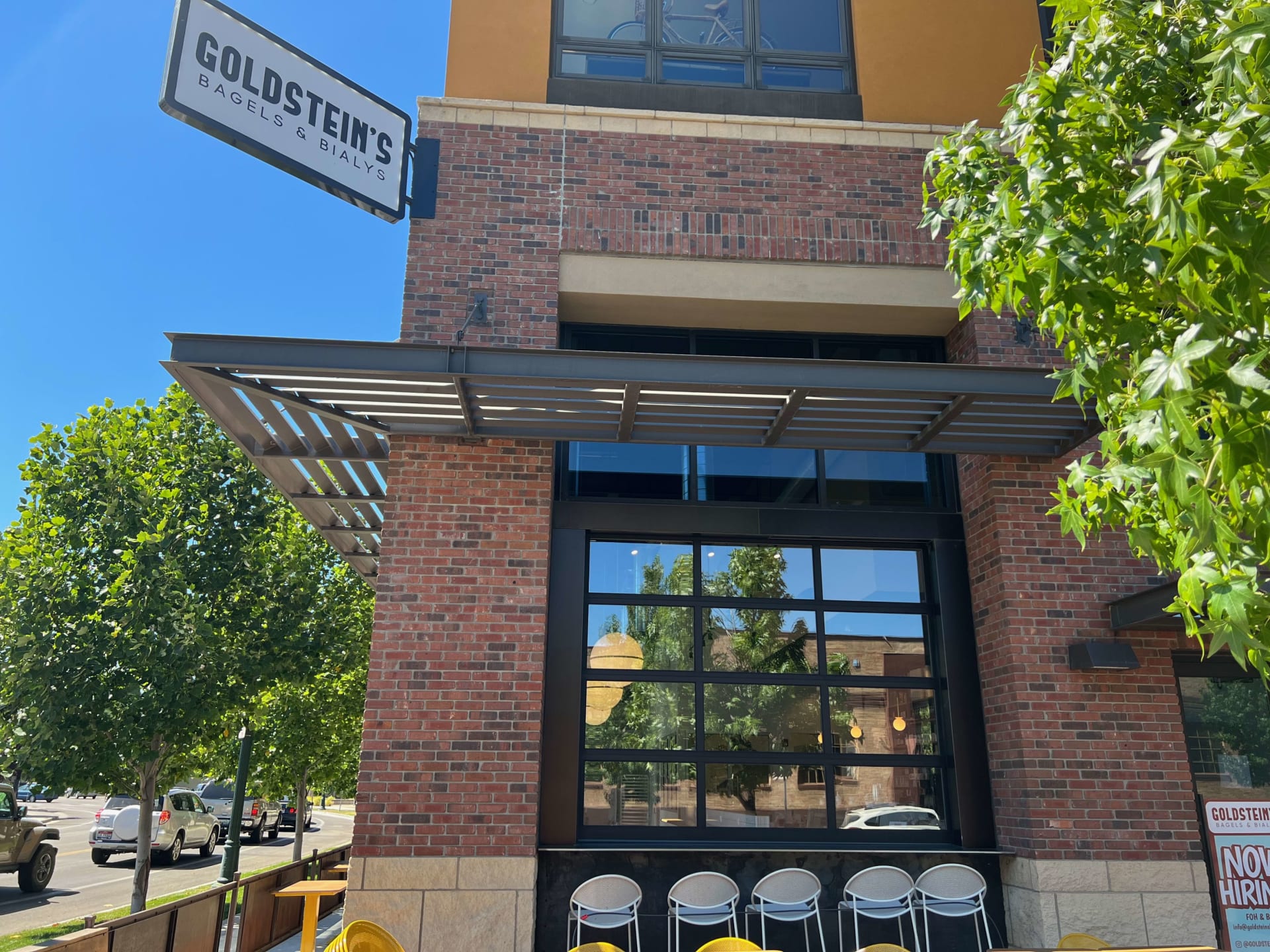 Apericena on 13th: Hyde Park, North End Boise
Located in the historic North End's Hyde Park, there is a new restaurant in town with a soft opening late July. Formerly known as the Hyde House,
Apericena
is set to be the old house-turned-restaurant on the highly coveted 13th street. Described as a casual, upscale European dining, Apericena is focusing on fresh, local ingredients and wants to deliver a menu that focuses on seasonality.
The owner, Danielle Christine, an Idaho native, is also the owner of her first restaurant Haute Foods, a meal delivery service that operates out of Crave Delivery. She is passionate about creating thoughtfully sourced, fresh, seasonal meals for customers. Apericena and Haute Foods will share staff and a kitchen but will have differing menus.
A few menu items that you can look forward to at Apericena is a Scandinavian Salmon Salad with wild-caught salmon in white wine, lemon and dill dressing served over eggs, cherry tomatoes, garden cress and pea shoots. All entrées will be served after 5pm daily and every day there will be a new special entrée, vegan special and soup of the day. Gluten free? All pasta dishes can be made gluten free, and her menu tends to naturally gear toward gluten and dairy free.
One of our favorite parts of this restaurant is the personal touches Christine has added throughout the dining experience. When you receive you check at Apericena, it will be delivered to you in one of the owner's favorite books. She encourages guests to flip through them and leave personal notes on the pages.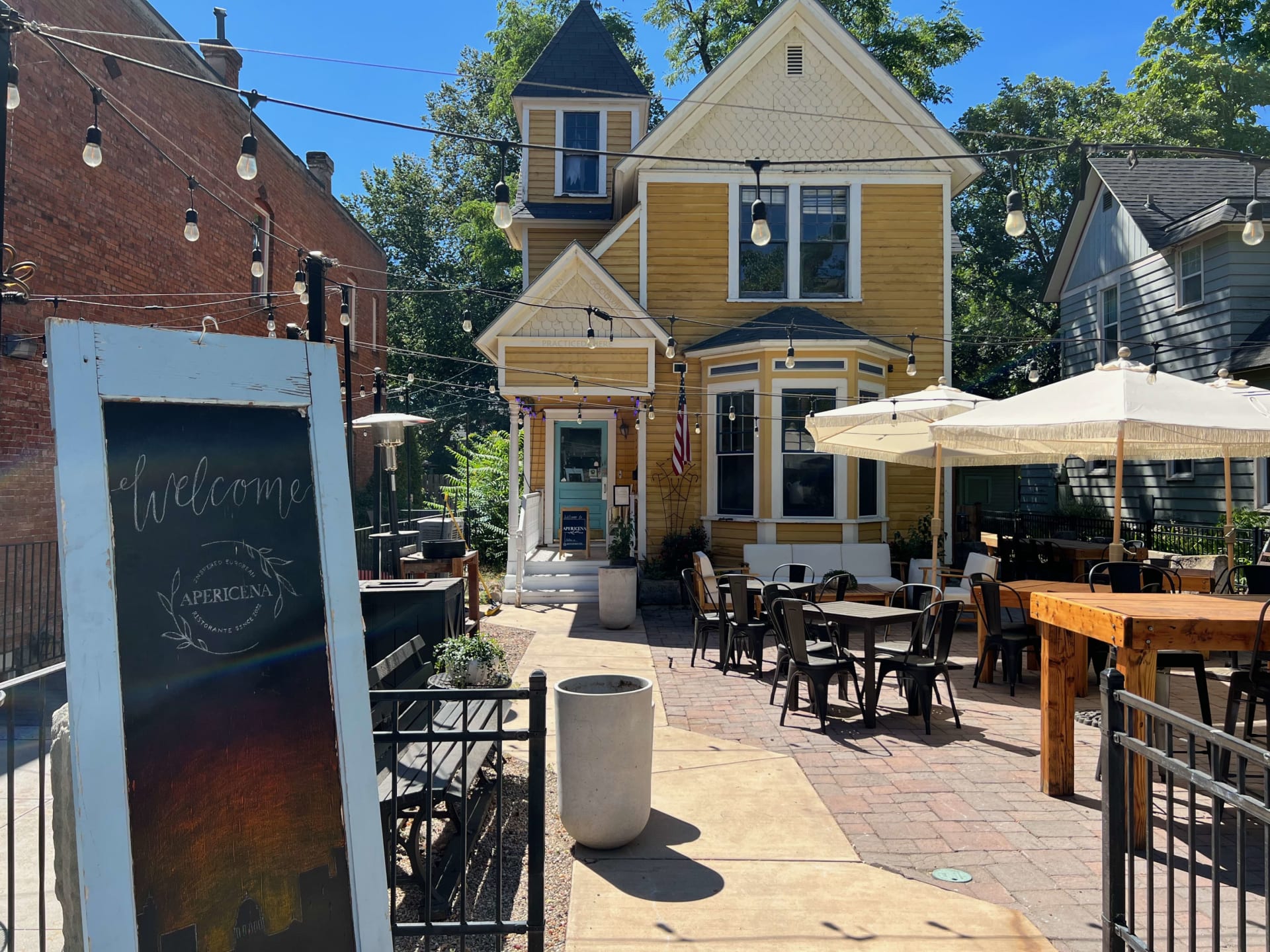 The Warehouse Food Hall: Boise Downtown
You mean we welcomed two new bars and 10 restaurants to downtown Boise all at once? You got that right! A new culinary hub has come to Boise Downtown (aka: BoDo). With the name like
Warehouse Food Hall
, you know you will find something that hits the spot.
Located between Broad and Front Street, downtown Boise, this 29,000 square foot warehouse offers everything from waffles and coffee to BBQ and grilled cheese.
The new food experiences that are part of the warehouse include: Anzalone Pizza, Bao Boi, Caffe D'Arte, CAMP Cocktail Bar, Gaston's Bakery, Neighbor Tim's BBQ, Rush Bowls, The Loading Dock, Totally Toasted, Waffle Love and Wok N' Roll.
We have watched the renovation since the beginning, and we are so impressed with what they have done to the space. The warehouse is warm, inviting and has something for everyone. Catch live music, grab a drink, and have a plethora of choices when it comes to your main dish.

COMING SOON: Alchemist Plant Pub
The word on the street is that there is a new all-vegan restaurant slated to open downtown Boise this summer. Located at 620 W. Idaho Street, the same building where Thick as Thieves and the new Spacebar Arcade will be, this new concept is brought to the area by Kris Price, also the owner of Alchemist Coffee on Overland Road.
The owner commented that his vision of the plant pub will be to offer a traditional espresso bar in the morning with lunch and dinner to be served in the afternoon.
Being a very new concept to the Boise area – we are looking forward to giving it a try!