Boise is a phenomenal place to live, but to be an Idaho resident means you also have quick access to some of the most beautiful parts of the country. Idaho is home to stunning lakes, rugged mountains (stretches of the Rockies, in fact), dramatic whitewater, and a plethora of small mountain towns to explore and recreate in. Once you take a vacation getaway to one of these five coveted Idaho locations, you soon might realize why many are home to many locals' "vacation home" or "second home."

If you are curious about our favorite Idaho getaways – we've got you covered! Here are our favorite Idaho destinations that we can assure you will love... possibly even enough to call your home away from home.
1. McCall, ID – 2 Hours from Boise
McCall is two hours outside of Boise to the North. Hop on Interstate-55, right off of State Street, near Eagle, and you are on your way to the mountains! The interstate out of town follows the path carved by the North Fork Payette River, named the Payette River National Scenic Byway. Travelers are treated to a beautiful view of the river and the surrounding mountains as the road twists back and forth. Get ready for a treat!
McCall is home to some of the best snowmobiling, skiing, waterskiing, and hiking in our state. Home to Payette Lake, in the Cascade Mountains, McCall is known for being one of the most beautiful mountain towns in the West with an endless amount of activities suited for a wide variety of people and interests.
With hundreds of lakes, some of the best whitewater, hot springs, and mountain scenic drives, you will be in awe of Idaho's beauty. As McCall is harbored near the Payette lake, it is home to some of the most fun water activities around – waterskiing, wakeboarding, surfing, kayaking, fishing, you name it, McCall has it.
If you are looking for an activity in the mountains, hiking and mountain biking options are plentiful. Known for some of the most famous Idaho single and double tracks, this is a picturesque spot to try mountain biking or experience new territory for those that are hardcore ☺ Tamarack, Brundage Mountain, and Jug Mountain are also ideal locations with webs of trails for all skill levels. If you want to stick to hiking, McCall trails are surrounded by Douglas Firs and are often alongside stunning rivers and streams. Our favorite hikes to check out are Jug Mountain, Lost Lake, and Louie Lake.
Looking to visit in the winter? McCall is home to some of the most epic hot springs, some well-known and some a little bit harder to find. We will leave that to you to do some investigating! ;) Gold Fork and Burgdorf Hot Springs are the most popular in the area – so be sure to check them out. Don't forget to check out Brundage Mountain for incredible skiing as well.
Looking for a second home in McCall, Idaho? Here are the stats:
Average Sale Price: $1,070,220
Average Days on Market: 104
Average Price/Sq. Ft: $502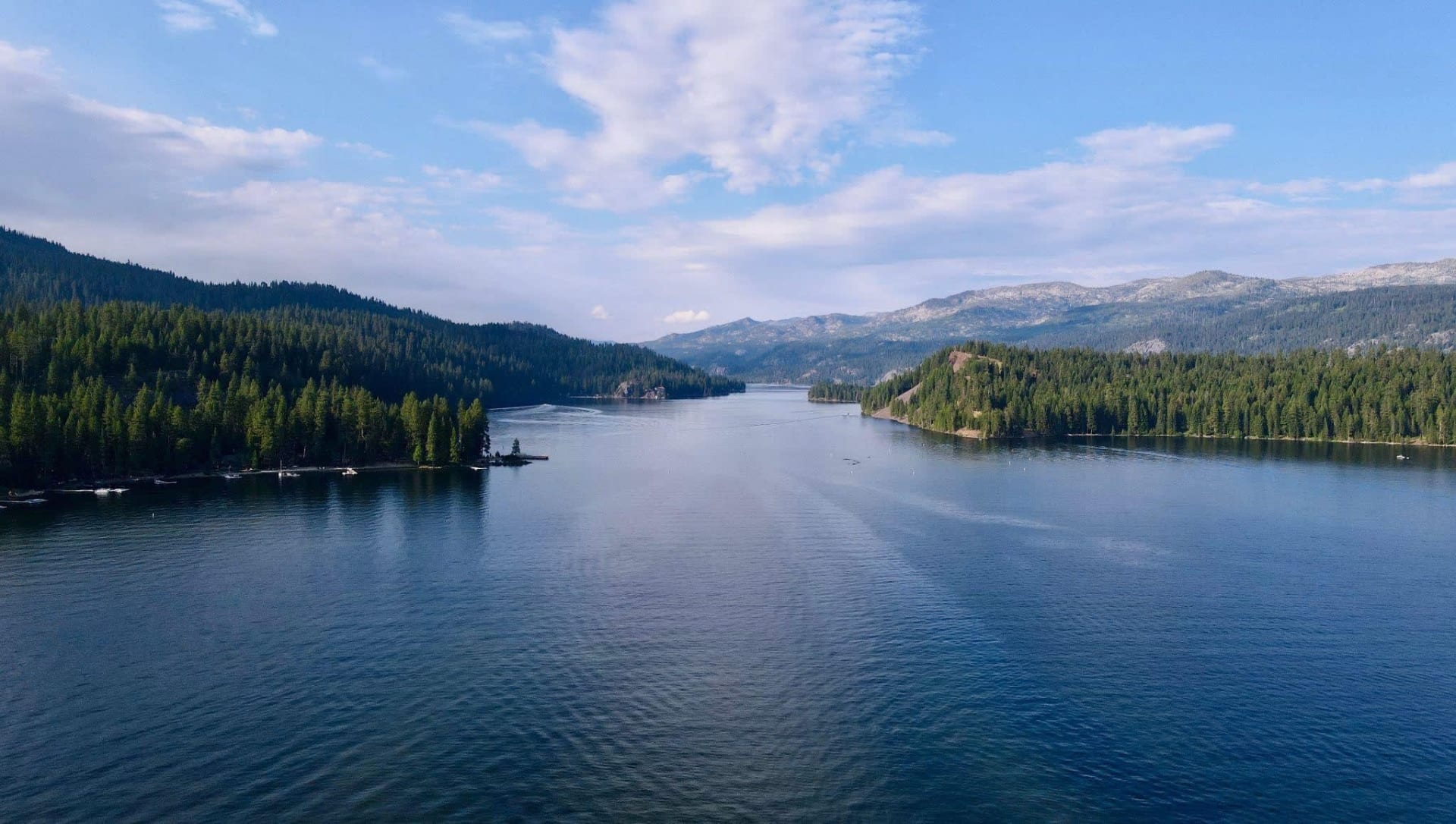 2. Sun Valley, ID – 2.5 Hours from Boise
It is not called "Sun Valley" for nothing. Sun Valley is located in the Wood River Valley, surrounded by stunning Rocky Mountain scenery, with many sun-filled days a year (an average of 250 days of 365)! This Central Idaho location has been a historic hot spot for tourism and named one of the best "Destination Ski Resorts" in the country. Developed by a railroad mogul in 1935, his goal was to replicate the success of the resorts in the Alps and Austria, and boy, did he succeed. Sun Valley was America's first "destination ski resort" and hasn't slowed down since.
Hollywood stars like Marilyn Monroe, Louis Armstrong, Bing Crosby, Judy Garland, and Clark Gable, visited the small town back in the day. As you wander the lodge, be sure to keep an eye out for retro photos of these A-listers and keep an eye out for current celebs – as they may be vacationing on the slopes or eating at the same restaurant you are. Oprah Winfrey, Tom Hanks, and Arnold Schwarzenegger have been spotted in this ski-town more than once.
Not only is it known for its incredible snow skiing, but it is also a true mecca for outdoor enthusiasts. Set in the basin of the Sawtooth National Forest, its lush and rugged terrain is sought after by some of the most athletic and high-performing athletes in their sport. Golf, mountain biking, golf, mountain climbing, running, fly fishing, backcountry skiing, and cross country skiing are all extremely popular activities for locals and visitors alike.
Wellness and health are extremely prioritized in this small Idaho community, so be sure to check out The Spa at the Sun Valley Resort or Zenergy, both excellent places to unwind after a day full of adventure.
Looking for a second home in Sun Valley, Idaho? Here are the stats:
Average Sale Price: $1,544,230
Median Home Price: $996,500
Average Price/Sq. Ft: $712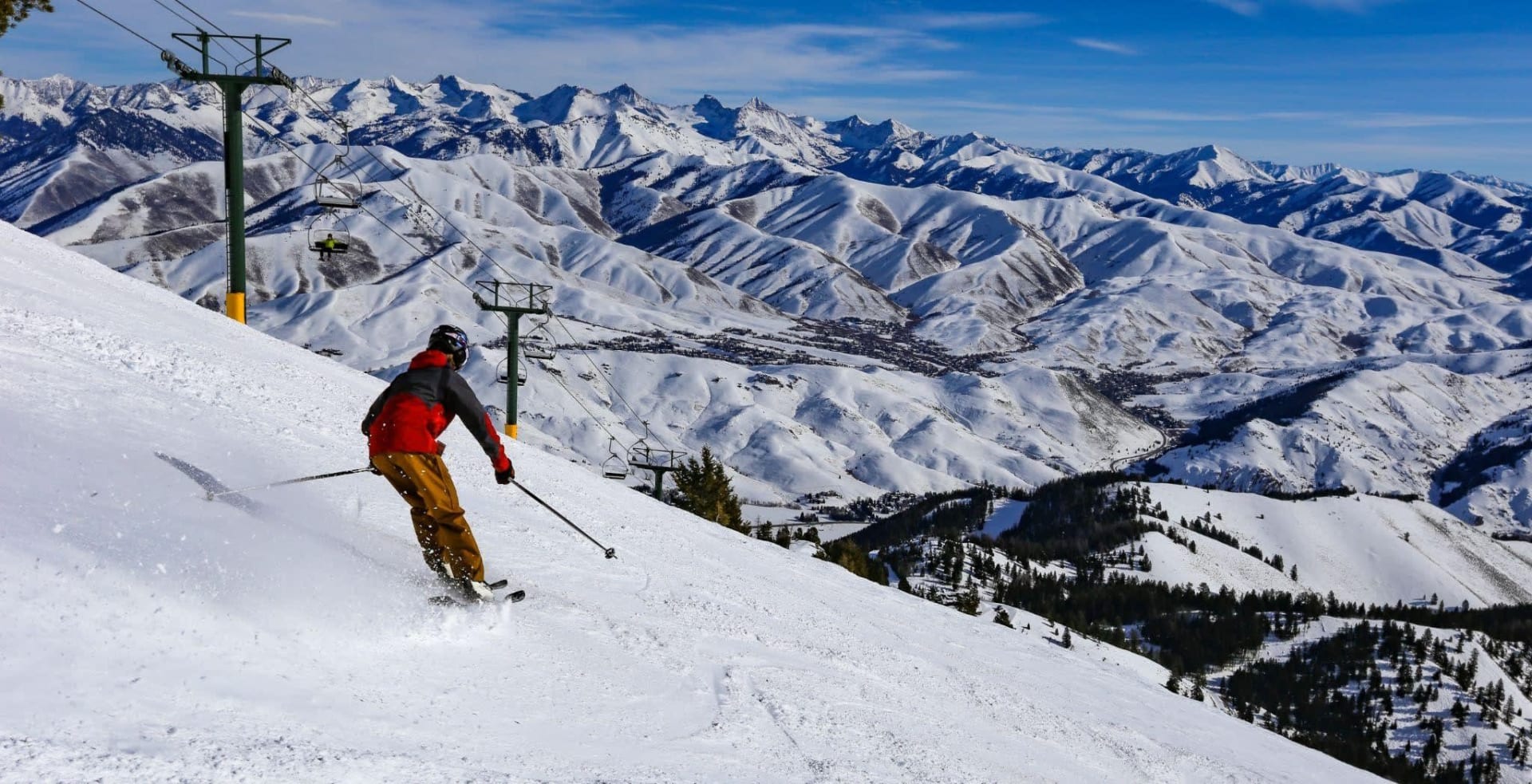 3. Sandpoint, ID – 8 Hours North of Boise
Set along the tranquil Lake Pend Oreille, Sandpoint, Idaho is another secret gem that speaks to the "private Idaho" dream. Set in North Idaho, this is another Idaho escape that will undoubtedly awe its visitors. They say this Idaho town is perfect for those looking for a big nature adventure while embodying the small-town charm.
Lake Pend Oreille is one of the deepest lakes in America and the largest in Idaho. While you are visiting Sandpoint, there are plenty of watersport activities to enjoy. Go boating, surfing or wakeboarding, paddleboarding, kayaking, or simply relaxing on the beach.
Only 25-minutes from town, is Idaho's biggest ski resort, Schweitzer Mountain Resort. Home to an incredible ski hill for the winter season, drop-dead gorgeous mountain biking and hiking trails, scenic chairlift rides, disc golf, and events in the summer months. Once you are at the top of the mountain, you can spot Canada, Montana, and even Washington!
As Sandpoint continues to grow, there has been an influx of new food trucks, restaurants, and bakeries that have arrived in this charming lake town. You can find anything from an upscale dinner location for a night out, to breweries, hip pizza joints, and quaint coffee shops.
If you are looking for an Idaho getaway, this might just be what you need.
Looking for a second home in Sandpoint, Idaho? Here are the stats:
Average Sale Price: $1,070,000
Median Home Price: $789,000
Average Days on Market: 58
Average Price/Sq. Ft: $475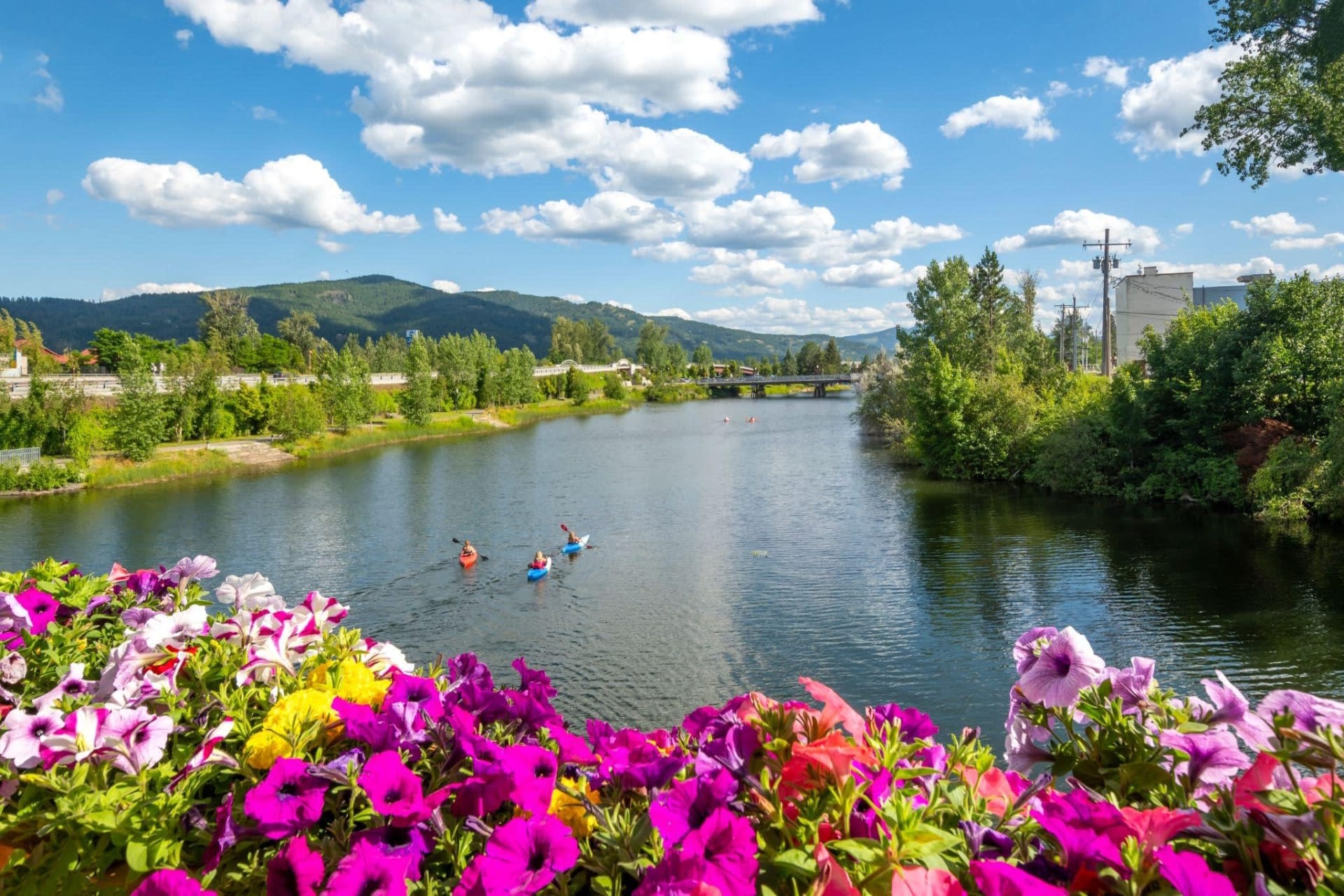 4. Coeur D'Alene, ID - 7 Hours North of Boise
Also located in North Idaho, Coeur D'Alene is another Idaho getaway location worth visiting. The small town revolves around none other than Lake Coeur d'Alene and has more than 55 lakes within driving distance. Built on lumber and mining, Coeur d'Alene is rich in history and has morphed into a location that prides itself on its five-star amenities, with four-season beauty and recreation.
Located in the northern Idaho panhandle and just east of Spokane, Washington, Coeur D'Alene is located near two ski resorts – Silver Mountain Resort and Schweitzer Mountain Ski Resort to the North. Making for another destination for outdoor enthusiasts, Coeur D'Alene is home to some of the best skiing in the state as well as mountain biking and hiking.
Golf is also another popular pastime in this Idaho town, and home to one of the world's most popular and unique golf courses. The Coeur d'Alene Resort is one of the Northwest's best golf, spa, ski, and resort destination on the waterfront of Lake Coeur d'Alene. Home of the world's only floating, moveable golf green. The resort is built as an 18-story tower, rising above downtown with stunning lake views. A fantastic spot to stay and relax.
Looking for a second home in Coeur D'Alene, Idaho? Here are the stats:
Average Sale Price: $908,000
Median Home Price: $639,000
Average Days on Market: 48
Average Price/Sq. Ft: $399