Lender Interview on the State of the Market: Natalie Chatfield, Mortgage Loan Officer at Idaho Central Credit Union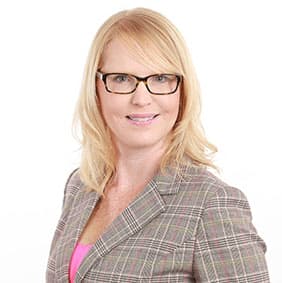 We are getting many questions regarding the state of the real estate market and what we see on the horizon for our clients. As many of you know, we have seen an unprecedented economy in the last five years. Interest rates have been at an all-time low, new construction inventory has been reduced due to supply shortages, and the COVID-19 pandemic has spurred movement across state lines like nothing in years past. You could call this a perfect storm for a frenzy of home buying and record-breaking sales for sellers.
Now that we are seeing an increase in interest rates, coupled with historic levels of inflation. What do experts think the future of home purchasing will look like in the coming year? While we might not have a crystal ball, we can lean on our years of experience, past and present data and our network of experts to best counsel our clients.
One of those excellent resources in our industry is Natalie Chatfield, Mortgage Loan Offer at Idaho Central Credit Union, who shares her sentiment on the state of the market. We also wanted her to share what her team can do to help borrowers in the purchasing process. Knowledge is power!
Q: What is the difference between a credit union and mortgage brokerage?
Natalie: A credit union is a type of not-for-profit financial institution controlled by its members. The members are the people who deposit money into the credit union. ICCU will service many loans and have more of a portfolio of product options. Credit unions usually have more consistent rates because we don't "broker" or outsource our rates loan by loan.
Q: How have the recent rate hikes affected purchasing power?
Natalie: When the rates are increased, this results in a higher monthly payment for the borrower. This scenario also means that the borrower will have a higher debt-to-income ratio, meaning the less that you can afford. Lenders will only lend and pre-approve on a certain debt-to-income ratio, making for a reduction in purchase power.
Q: What kind of documentation do prospective buyers need to start the process with you?
Natalie: The first step is to submit an application to us via this link: www.iccu.com/natalie. From there we often need the last two paystubs the borrower has received, the previous two years W2's and the last two months' worth of bank statements.
Q: Where do you see rates going in the next 12 months?
Natalie: My opinion is that 6% is about the top of where the rates can go. Since February we have seen rates as high as 6% and as low as 4.875% on a traditional 30 year fixed. I believe we have a healthy rate environment when rates around 4.5%.
Q: What does ICCU offer to buyers in this market?
Natalie: ICCU offers portfolio loans. The most popular in a raising rate environment is the 5/5 ARM product. It is an adjustable-rate mortgage that locks for five years with NO adjustments, a huge perk to a more volatile market. Most borrowers will refinance in 3-5 years after they lock their rate, so the ARM is a great option.
ICCU is also a local presence, servicing ALL our loans, except government loans. The other perk is that you can have all your banking is the same place as your mortgage. One stop shop, which is a huge convenience for our clients!
Q: What kind of closing costs should buyers expect when working with you?
Natalie: Closing costs can vary from loan to loan, depending on which product best suits your situation. My opinion is to ALWAYS shop your rate and your fees. Get a closing cost estimate from your selected lenders and see what the best fit is for you financially.
Q: What is the best product you offer that other lenders don't have?
Natalie: ICCU's adjustable-rate mortgage is the best product we have. To take it a step further, we can offer this type of mortgage for conforming, jumbo and investment loans.
Q: Does it matter where I get my financing?
Natalie: Yes, it does matter. It matters because when you get a mortgage with me at ICCU, you work with ME. The process is personal from the very beginning. You aren't working with a big team or a big bank, meaning that your loan is serviced by ICC. When you have any issues or questions, you call ME. When it is time to refinance or upgrade you work with ME. This provides a level of service that a lot of my competitors cannot provide. My underwriters are local, and my team is local. We pride ourselves in the personal connections and being a face-to-face resource for our clients.
Q: Are there any first-time home buyer benefits at ICCU at the time?
Natalie: Yes, we offer a First Time Homebuyer Adjustable-Rate Mortgage with no down payment needed – a huge advantage for many borrowers. We also offer First-Time Homebuyer Savings accounts. If anyone has any questions about these offerings, I would love to meet with you to explain them thoroughly. I am also happy to do lunch and learns for agents and their teams to share products unique to ICCU. I love educating and meeting new faces! Please reach out if you have any questions at all.
Q: In your opinion, is now a good time to buy?
Natalie: There is no better investment than real estate. The return on investment is more than you are going to get in any other investing vehicle. The biggest thing that I want to ensure borrowers is that the rate they choose to lock in today is not the rate clients will have to keep for the life of your loan. Many people refinance at least once during the period they own their home.
Q: In your opinion, shall I rent or buy?
Natalie: One word – BUY!

If you have any questions regarding the current market, please don't hesitate to reach out to us! In partnership with Natalie, we'd love to be a resource to you and your family as the market adjusts.