What is the Chip and Science Act? And how does this large piece of legislation being passed, affect the smaller city of Boise, Idaho?
Semiconductors, a fancy word for computer chips, are the backbone of what we now call modern tech. Powering everything from dishwashers to smartphones, they have become the building blocks for the modern economy's success. Even though the United States can take the credit for inventing the semiconductor technology, the manufacturing of these computer chips has slowly but surely been sent overseas.
This recent legislation passed more than $50 billion worth of funding to spur this movement around manufacturing, development, and research in the United States. While the Covid-19 pandemic launched our country in an unprecedented economic landscape, we are now faced with the aftermath of tackling the vulnerabilities of our supply chain and the limited production of goods and services. This act has been passed to help revitalize and strengthen the U.S. in this tech endeavor with the hope to increase national security and build stronger relationships abroad.
The U.S. has primarily relied on Taiwan, South Korea, and China for their production, making the U.S. account for only 12% of the chip production. TSMC, Samsung, and Intel are the largest international producers in these Asia countries, the reason for our nation outsourcing heavily abroad. The Chips and Science Act is a historical investment to spark more production of semi-conductors in our nation, affecting the small city of Boise, ID more than we might realize.
Micron- the local Boise, based company is one of Idaho's largest employers and happens to also be the third largest semiconductor manufacturer in the world. Boise is the epicenter of Micron's research efforts to develop the world's most advanced memory and storage technologies and has over 50,000-lifetime patents and counting.
"As a result of this major legislative milestone, Micron is announcing our commitment to investing $40 billion in leading-edge memory manufacturing through the end of the decade—the largest memory investment ever made in the U.S.," Micron CEO Sanjay Mehrotra said in a press statement. "Thanks to the anticipated grants and credits made possible by the CHIPS and Science Act, Micron can now move toward this significant, long–term investment plan with confidence."
As a result of this new major milestone, Micron's CEO, Sanjay Mehrotra, announced their commitment to investing $40 billion in leading-edge memory manufacturing through the end of this current decade. This is the largest memory investment ever made in the United States. This announcement and investment have resulted in the speculation of 40,000 new American jobs with 5,000 of them being at none other than Boise's headquartered tech company, Micron. These jobs will be highly paid technical and operational roles tasked with focusing on advanced memory and cutting-edge technology solutions.
The goal of Micron is to proudly label "Made in America" on one out of every 10 memory chips in the next ten years. This effort will boost U.S. competitiveness with China and other Asia countries while also building a more stable and secure supply chain. There is a 45% cost difference that comes between chips made here in the U.S. versus Asia production, thus the need for government involvement in offsetting those costs.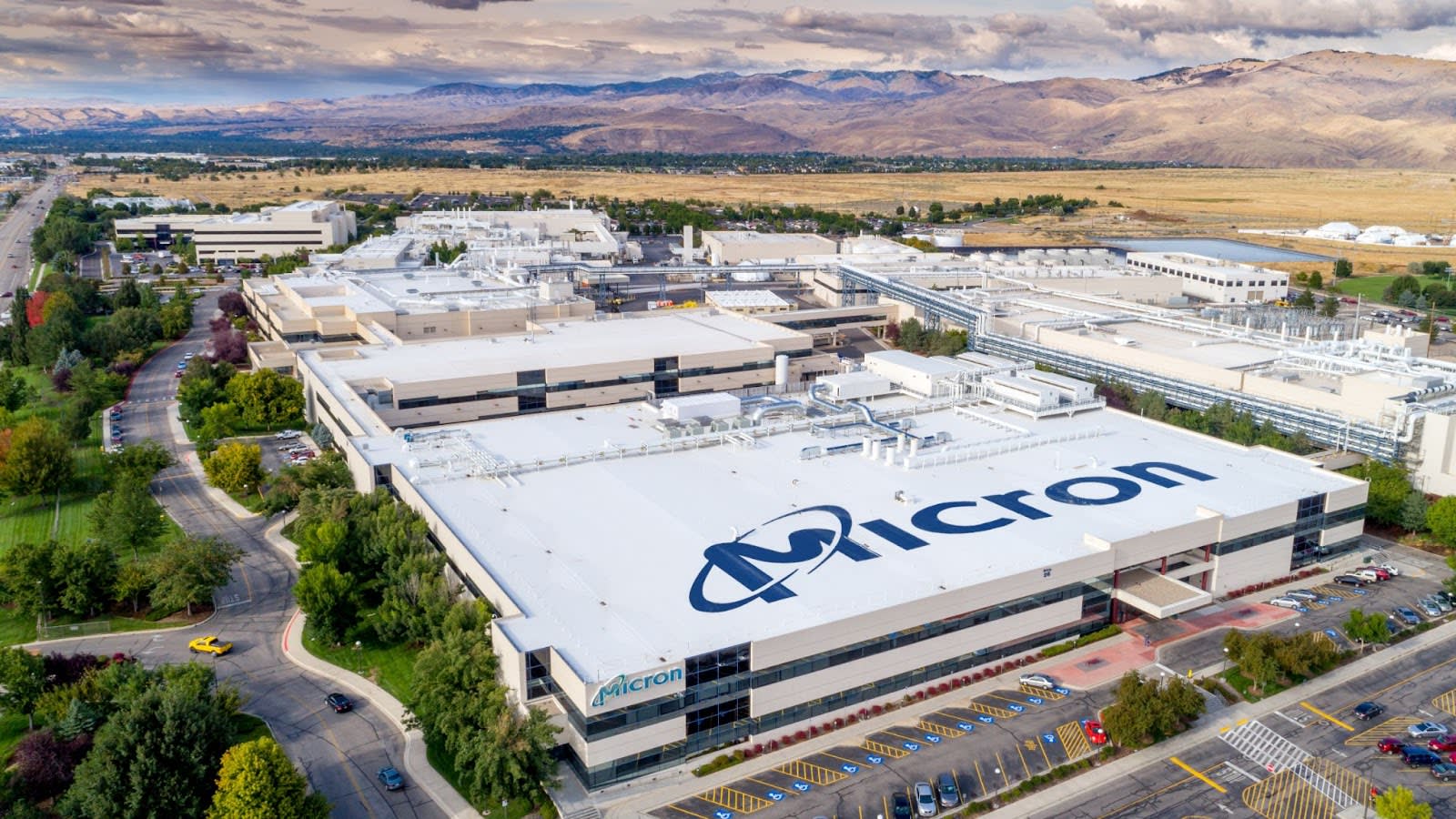 Now, what does this mean for Boise? And how are we interpreting this newly passed legislation from a real estate perspective?
As Micron is slated to be the driver of the expansion of semi-conductors in the U.S., this has resulted in a pitch that the government contributes to its growth in the nation. A new bill introduced by Rep. Mike Moyle of Star, Idaho explained that this expansion would result in a sales ta
x break

in the state of Idaho, making for another attraction point for out-of-state residents. While not deliberately mentioning Micron, the Idaho Department of Commerce did hint at the local tech hub as the main subject of this initiative.
With the proposed 5,000 necessary jobs from Micron, there is bound to be a significant number of roles that will need to be stationed locally. More jobs result in more talent being hired outside of Idaho, which then affects the local housing market. While we are still considered a sellers' market, with low inventory compared to years past, this hints at Boise continuing to grow at a rapid speed.
Located on South Federal Way in Southeast Boise, Micron's headquarters sits in a very attractive and sought-after part of town. Located just 15 minutes from downtown and under 15-minutes from Lucky Peak Reservoir, this location speaks for itself in its convenience and proximity to some of the best attractions in the Treasure Valley. Offering many bars, trendy new restaurants, coffee shops, parks, and some of the highest-rated schools in the area, Southeast Boise neighborhoods are one of the fastest and most flourishing areas. Access to the Boise Greenbelt, Boise River, and near Barber Park, Bown's Crossing, and the Simplot Sports Complex, gives this area a casual and close-knit vibe.
For those looking to make the move to Boise for a Micron position, or for those locally who are hired, the Southeast Boise neighborhood will likely be at the top of employees' lists for their desired home location due to its proximity to their desk. From an investment perspective, this area would be one to consider for non-employees and employees alike. Southeast Boise is also home to Boise State University and Albertsons Headquarters, making for another strong target housing market for young families, professionals, students, and faculty.
As Micron continues to expand, the rental market near the tech's headquarters would be a sound decision when it comes to parking your money for steady appreciation and consistency for renters and potential buyers.
Looking for more specifics on neighborhoods in Southeast Boise? The Boise River Corridor is comprised of three popular neighborhoods that hug, you guessed it, the Boise River, making for an excellent setting to call home. River Run, Wood Duck Island, and Spring Meadow collectively make up the corridor and are known for their private tree-lined streets and quaint classic charm.
Lakewood, Columbia Village, and Surprise Valley are other popular neighborhoods that are further south of the Corridor.
As Boise continues to rapidly grow, welcoming new companies and expanding established headquarters, such as Micron, it is important to consider many factors when it comes to your next real estate investment. If you have any questions, please feel free to reach out to us. We'd love to chat!