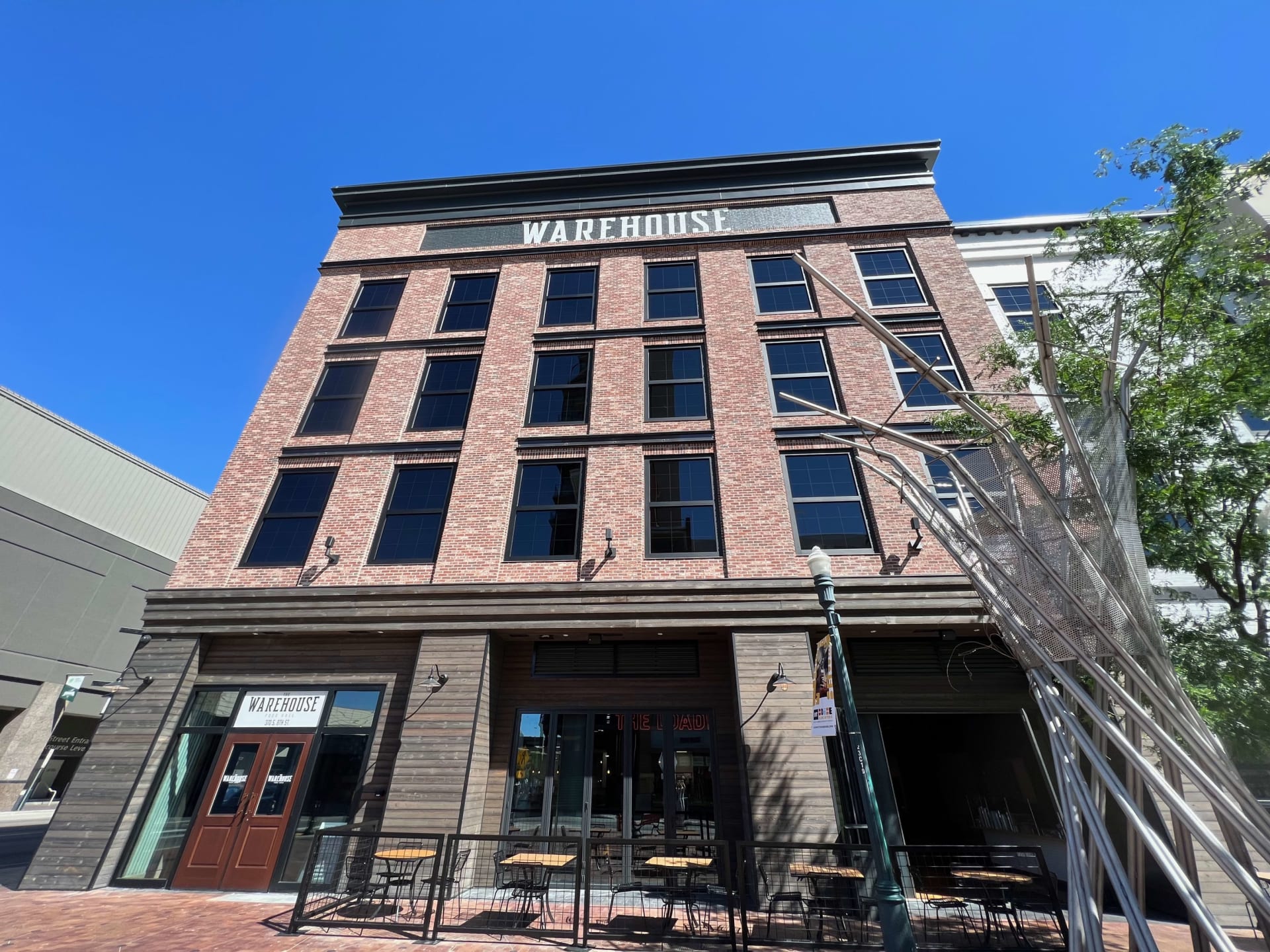 A new culinary hub has come to town – Bodo(Boise Downtown)'s new Warehouse Food Hall! With two bars, and ten new restaurants, this 29,000 square feet warehouse offers something for everyone. After attending the grand opening, we can attest to the excitement and vibrancy of the new space, and we predict it will re-invigorate the spirit of Boise after a long few years being faced with the global pandemic.
Located between Broad and Front Street, just south of the Grove Plaza, the Warehouse has undergone a $20 million renovation lead by the Wisconsin-based Hendricks Commercial Properties and Geronimo Hospitality Group.
The Warehouse Food Hall features cuisine varying from waffles to grilled cheese to tasty BBQ. Common seating, and outdoor patio seating are available for all its guests, along with space to accommodate a few more vendors in the future.
Here are the new food experiences that are a part of the warehouse:
Anzalone Pizza
Fuzing flavors of Thailand and traditional techniques of classic Neapolitan pizza, Anzalone started as a local food truck in the Treasure Valley. After working as a local chef for the last 11 years, Tyler Anzalone and his wife teamed up to bring their "American Dream" to reality and start their own business. The rest is history, and their pizza is to die for!
Bao Boi
This hot spot had one of the longer lines when we visited for opening day. Steamed bun sandwiches and Japanese curry are what this culinary hot spot is known for. Chef Frank Jordan's Bao Boi takes warm, fluffy dough, fills it with sweet or savory meats and veggies, then steams it to perfection.
Caffé D'arte
You might recognize the name if you are local here in the Boise area. This coffee roaster used to have its own location in BoDo but is now part of the Warehouse. Great tasting, artisanal coffees, and coffee drinks are offered here. Visit the warehouse during their early hours to grab a hot cup of joe or pastry before work.
CAMP Cocktail Bar
Looking for a handcrafted cocktail or cold beer? This is the Warehouse's basecamp for all its guests. Pair any of their delicious beverages with any of the vendors at the Warehouse.
Gaston's Bakery
Gaston's Bakery prides itself in sourcing local and ethical high-quality, fresh baked goods. Try their breads, rolls, scones and Danishes!
Neighbor Tim's BBQ
Another popular spot when we visited for the grand opening! Neighbor Tim's BBQ focuses on slow-smoked Texas style BBQ brisket, pulled pork and ribs – smoking them for 14 hours to strive for the mouth-watering flavor they are after. They also have delicious bbq sides, such as mac-n-cheese and potato salad. It is a must try.
Rush Bowls
A healthy, refreshing option in Warehouse! Rush Bowls features nutritious and filling all-natural fruit bowls and smoothies, making for a perfect snack or lunch option.
The Loading Dock
Looking for a beer? This is a no-frill spot for a beer or a shot of whiskey. The Loading Dock serves selected cans or bottles from breweries all around the world.
Totally Toasted
Throwback to the glory days of being a child! Totally Toasted is a gourmet grilled cheese shop, made with fresh ingredients and locally baked bread served none other than a cup of tomato soup for dunking.
Waffle Love
Breakfast all day everyday? Waffle Love is taking waffles to the next level, by taking the traditional breakfast food and adding a twist!
Wok N' Roll
Traditional flavors of classic Asian dishes. Owned by a Boise-native Laotian-American, Wok N' Roll strives to invigorate a community of foodies who love trying new and diverse foods.
Word on the street is there are few more vendors coming this Fall...
Freshies Lobster Co.
Piedaho Bakery
Piedaho is a family-owned bakery bringing award-winning pies using local ingredients such as, local fruit from farms like Kelley's Canyon Orchard and Tubbs Berry Farm, and ingredients from companies like Bob's Red Mill and Wheat Montana to ensure the highest quality, best tasting pies. They also decorate the pies with amazing designs!
The food hall is open 10:30 a.m. to 9 p.m. Sunday through Thursday and 10:30 a.m. to 10 p.m. on Friday and Saturday. Some outlets open earlier, including: Caffé D'Arte (6:30 a.m. Monday through Friday, 8 a.m. Saturday, 9 a.m. Sunday), Rush Bowls (8 a.m. daily), Gaston's Bakery (8 a.m. Monday through Friday, 9 a.m. Saturday and Sunday) and Waffle Love (8 a.m. Monday through Saturday and 9 a.m. Sunday).
Keep an eye out for new information on new and current vendors by visiting the Warehouse's directory.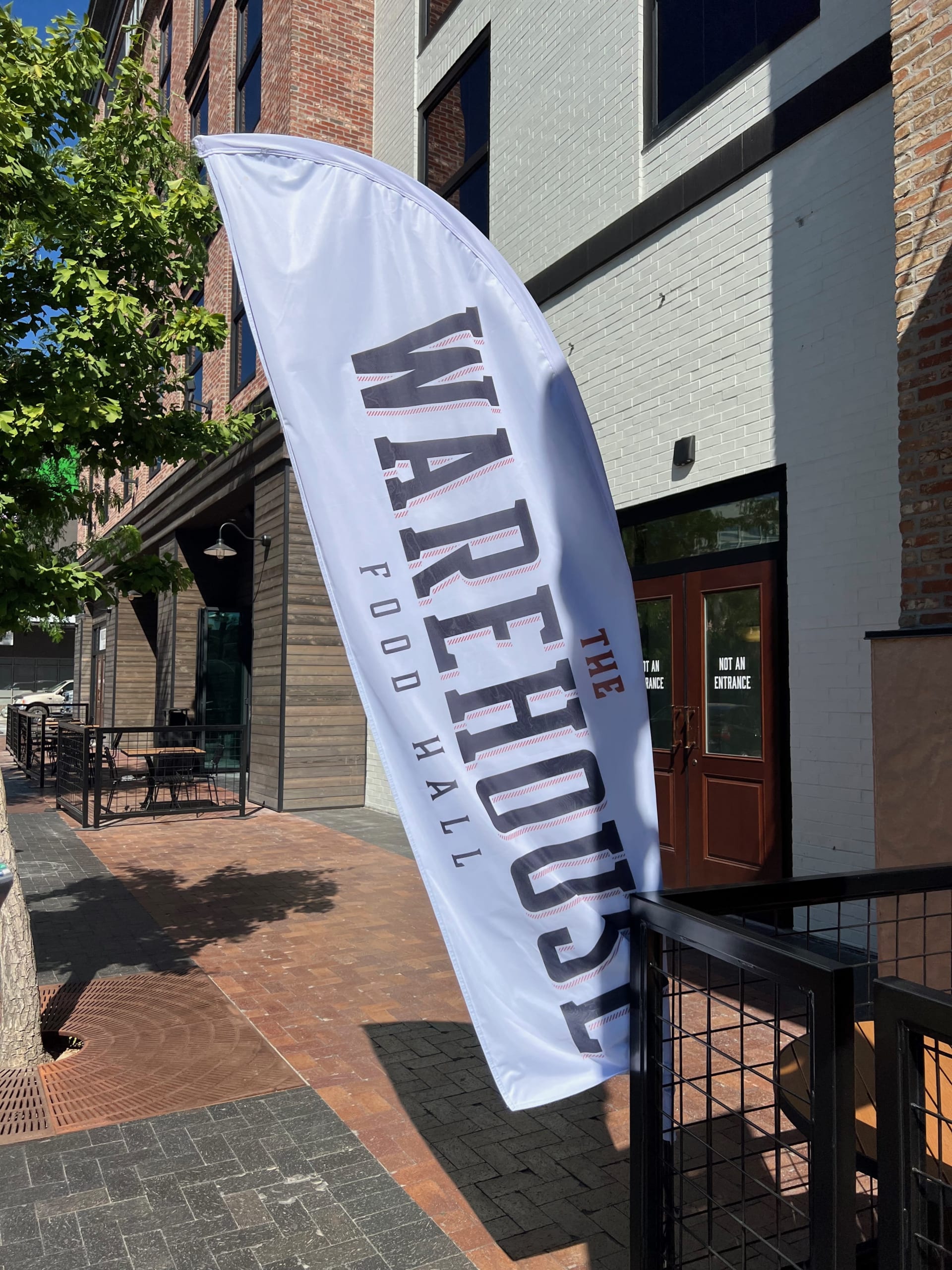 If you are also looking to live in the center of it all, and just across the street from this stunning new warehouse, take a peek at the condos on 851 Front Street. Located in the coveted Aspen Loft building, perched directly across the street from the new Warehouse Food Hall and right in the heart of downtown Boise, we have five newly redesigned condos available. Offering an unbeatable and highly sought-after Boise lifestyle, this rare opportunity doesn't come to market often. There are studio and one-bedroom living options, ranging from 438-900 sq. ft. This iconic glass tower is submerged in the city's coveted restaurant and entertainment scene, while simultaneously situated within walking distance to the Boise River Greenbelt, grocery stores, BSU, St. Lukes Hospital, concert and sports venues and so much more. With only 5 opportunities left to own, contact us today to discuss this offering in more detail!