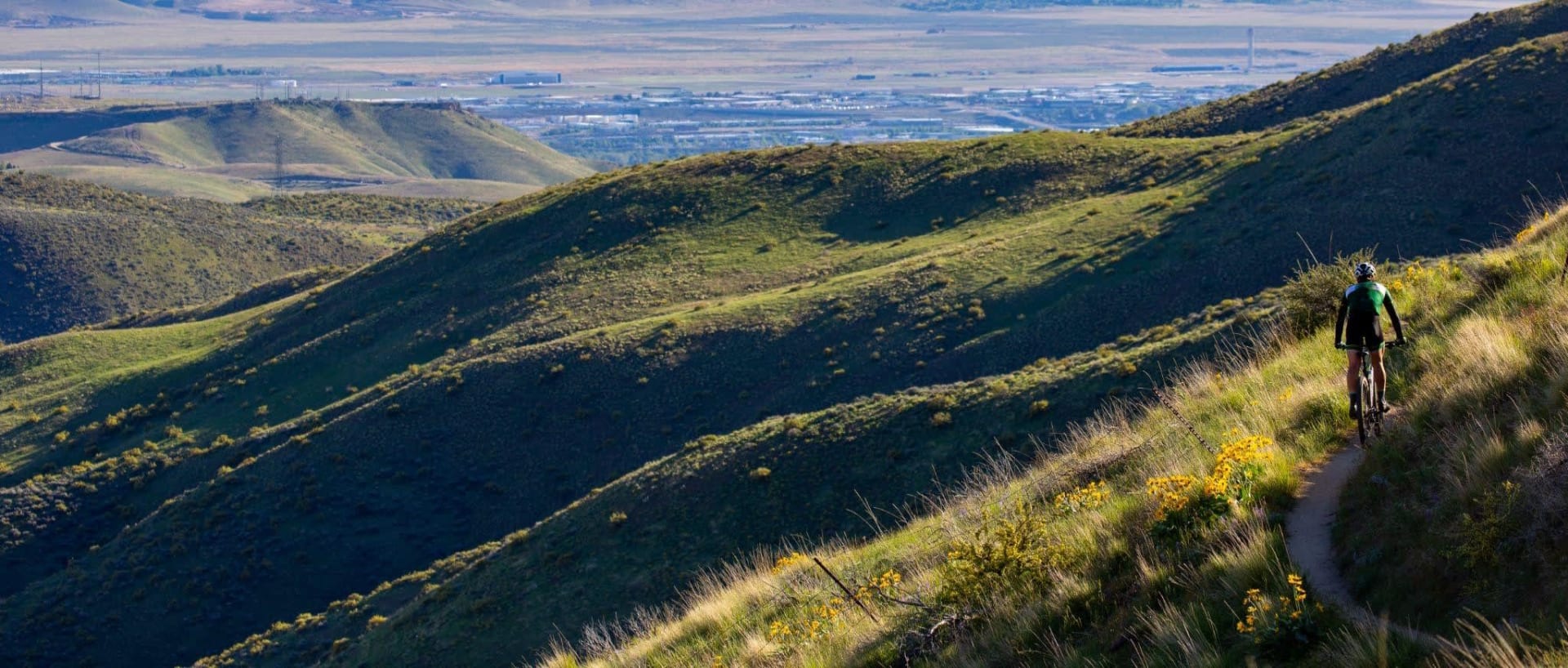 Many people are moving to the Boise area for its undeniable lifestyle and outdoor recreation. Idaho, and Boise in specific, have phenomenal outdoor recreation spanning everything from downhill skiing to rock climbing. One of the best draws to the beautiful Treasure Valley is the plethora of hiking and biking trails that can be easily accessed from many local neighborhoods.
Led by the City of Boise, The Ridge to River Trail System is the primary web of nearly 200 miles of trails located in the coveted Boise Foothills. The system has a wide variety of different styles of trails, including steep terrain (requiring skill and stamina) or gentle gradual sloping trails for ease and leisure. There is something for everyone and us, Boise locals feel spoiled to have this diverse set of trails in our backyard.
The foothills beautifully connect Boise neighborhoods with public lands giving a wide array of options for any activity level. The trails are also home to a diverse group of plants, and animals – making for a unique natural environment for our local wildlife. You could spend many days exploring the Ridge to River trails and never come across the same trail twice. No matter which routes you decide to explore, catch gorgeous city and Foothill views at every turn.
This expansive, interconnected trail system is designed for hiking, and mountain biking, and a majority of the trails are considered "controlled off-leash" trails. If you are an avid hiker, biker, or trail runner, you want to avoid driving 30-min before or after work to do something you love - making the ease of access to the Boise trail system a true luxury.
Neighborhoods with Ridge to River Trail Access:
Avimor - Most trail access... with over 30 trails!
*As a true rule of thumb, if you are looking for trail access near your home, be sure to stay North of the Boise River.
Camel's Back and Hulls Gulch Reserve
Originally designed for flood control, the Hulls Gulch Reserve was developed in the 1990s and is a magnet for birds and other wildlife. The most popular trails in this area of the Ridge to River Trail system are the trails located in the Camel's Back area. Located on the back side of none other than Camel's Back Park starting in the North End neighborhood of Boise.
Lower Hulls Gulch Trail is one of our favorite loops in the reserve and is perfect to get a feel for the Foothills. It is known as a Boise classic, so you might see a few friendly faces along the way. Anticipate moderate climbs, followed by flat traverses across the descent along Lower Hulls Gulch.
Parking can be found at the end of 9th street or on 8th Street at the Grove Trailhead.
Hawkins Range Reserve – Trail Construction to Be Complete Summer 2022
Located off Bogus Basin Road, spanning 393 acres of Foothills property lies the Hawkins Range Reserve. After being protected by a family purchase in partnership with the Idaho Humane Society, this land was unable to be used by the public for recreation.

Fast forward to 2017, after many online surveys and environmental reviews, the Ridge to Rivers agency approved the plan to construct a 6-mile trail loop with a trailhead on Bogus Basin Road.

This endeavor is anticipated to be completed by late summer 2022! The Hawkins Loop Trail will be a non-motorized, single-track, one-way directional trail for mountain bikers, runners, hikers, and equestrians. In addition to the loop trail, Ridge to Rivers will also be building the near one-mile Harrow Trail, providing an option for those looking for a shorter and more accessible route.
Hillside to Hollow Reserve
Looking for a one-stop shop for a lot of different trails in a smaller area? Look no further than the popular Hillside to Hollow Reserve located in North Boise. With 260 acres surrounded by some of Boise's most coveted neighborhoods, this is one of the locals' very favorite areas to ride, and take their dog for a walk or hike. They are even said to be some of the best trails in the wide array of the Ridge to Rivers system.
While the trails are a bit narrower, this makes this area for more hikers and runners rather than bikers. So, if you plan to visit these trails, plan to encounter plenty of dogs and friendly dog owners. The Full Sail Trail and Harrison Hollow Trail are the two popular trails in the Hillside to Hollow Reserve.
For parking, use Hillside Park on 36th Street to access the west side of the reserve. On the east side of the Reserve, there is a dedicated parking lot near Harrison Hollow Brewery. And not to mention, this is a great spot to have a beer or bite to eat!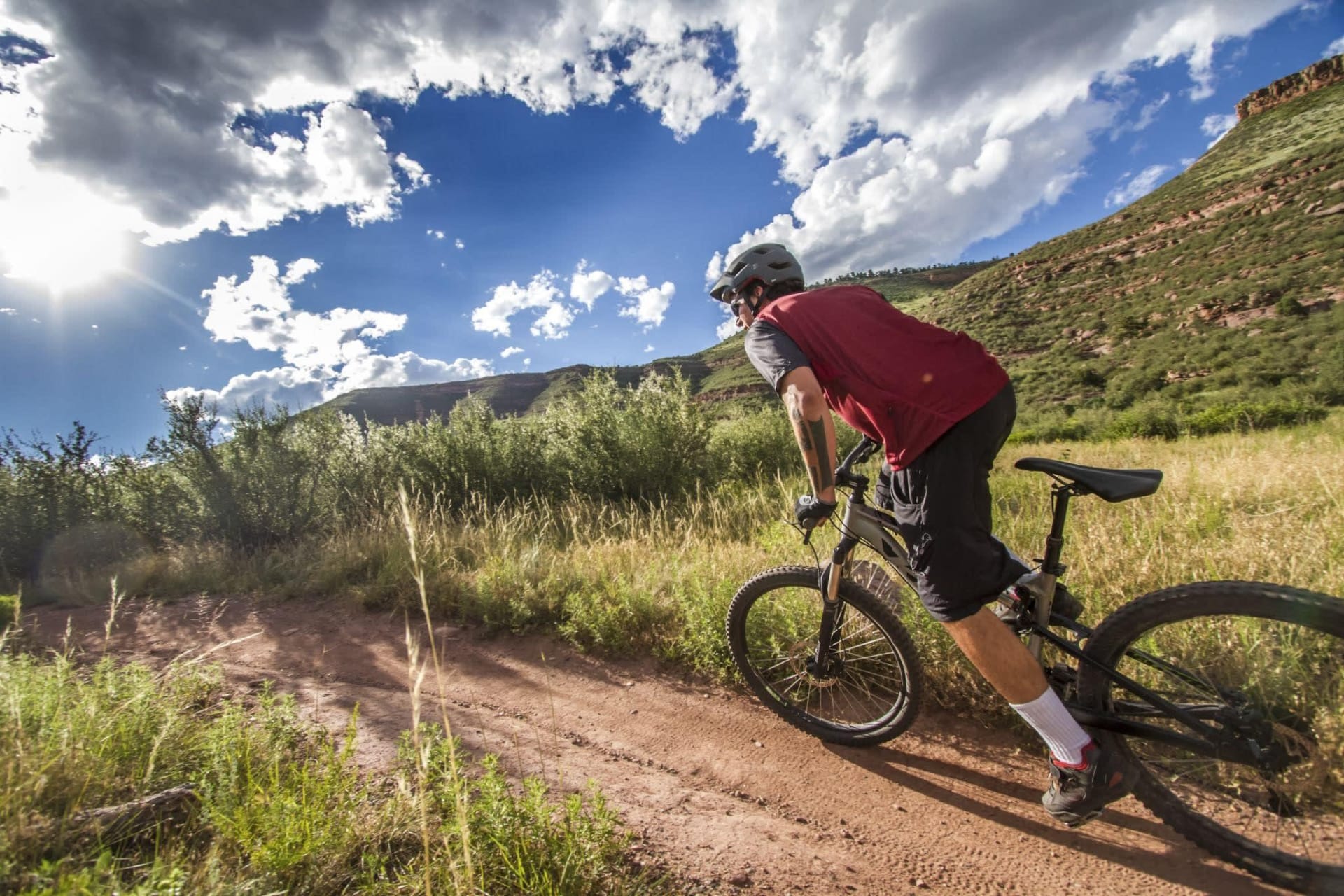 Military Reserve
Located on the Northeast side of Boise, The Military Reserve spans over 735 acres and has a wide array of different recreation amenities: bike park, dog park, trails, an old military cemetery, and an archery range. Recently established in 2019, the J.A. and Kathryn Albertson Family Foundation Bike Park was designed to give riders of all ages a place to perfect their skillset and have fun!
To access the trailheads, you will want to park at either the Cottonwood Creek Trailhead which is about a half mile from Mountain Cover Road, or the Freestone Trailhead which is another .4 miles further on the same Mountain Cover Road. Ridge Crest Trail, Military Reserve Connection, Eagle Ridge Trail, and Cottonwood Creek Trail are all popular trails that are worth checking out!
Oregon Trail Reserve
You probably haven't heard about the Oregon Trail in a while…
As many of you know, the Oregon Trail was used during the 1840s for those to move West. Today, thanks to the Idaho Transportation Department and Bureau of Land Management purchasing a portion of the land, Boise is now home to the Oregon Trail Reserve. The Oregon Trail Reserve is a 77-acre site in Southeast Boise near Surprise Valley. The route starts near Bonneville Point, seven miles Southeast of Boise. The area features a scenic view of the Boise Front and is great for those looking for an easier mountain bike ride or family hike.
The most popular trails in the Oregon Trail Reserve are the Basalt and Rim trails, both gentler in elevation and just over one mile.
To access the trailheads there are two places you can park – the Whitman Trailhead or the Kelton Trailhead off East Lake Forest Drive. Dogs are allowed on all the trails in the reserve but must be kept on a leash.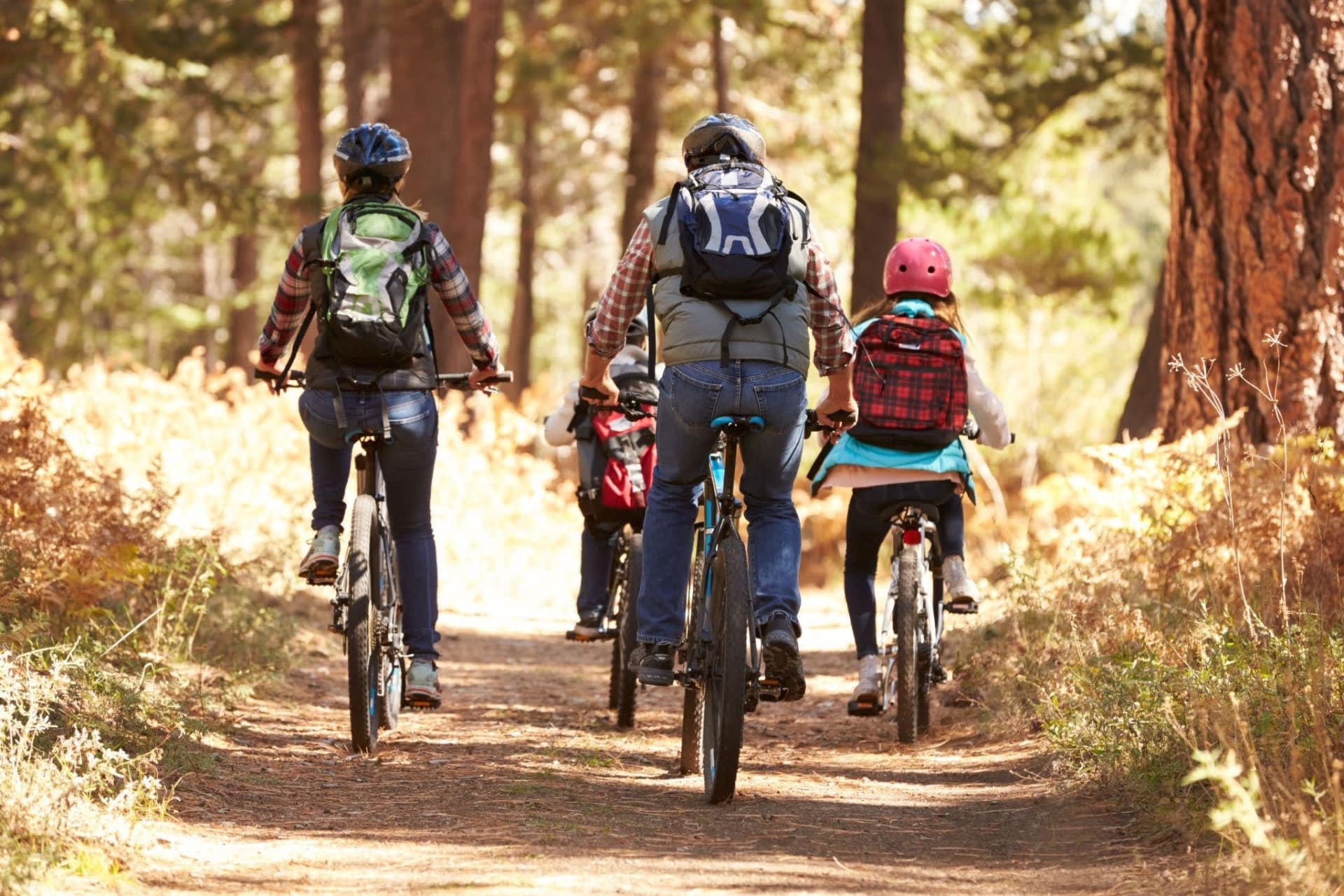 Polecat Reserve
Known for family hikes, spotting wildlife, and beginner mountain bike rides, the Polecat Reserve has over 320 acres, with 7 miles of single-track trails with incredible views of the Boise ridgeline and the city. This system was developed in 2007 and was managed by the Bureau of Land Management and the City of Boise.
The trails within the reserve are Polecat Loop, Doe Ridge, and Quickdraw, all very accommodating for a variety of levels and can be combined for a longer adventure if desired. Don't be surprised if you see deer, coyotes, hawks, eagles, and quail! For this reason, dogs must always remain on a leash to protect threatened wildlife in the area.
Looking for parking? There are 12 spots at the Cartwright Trailhead on Cartwright Road east of Pierce Park Road. There is also more parking at the Polecat Gulch – Collister Trailhead located at the end of Collister Drive.
Shafer Butte Area
For those looking to escape the hot summer temperatures, find beautiful views, and are looking for a more challenging mountain bike ride, hike, or run – Shafer Butte is your place!
There are roughly 50 miles of high elevation trails classified into two categories, those above Bogus Basin and those below. Those above the road, tend to kick off with a climb and then descend, while those below Bogus Basin have long descents and end with a climb.
To access this section of the Ridge to River system, you can park at the Bogus Basin Nordic Lodge or the Simplot Lodge.
Table Rock Area
Another area to access more of a challenging run, hike, or mountain bike ride is the Table Rock area. Full of trails that push you, while offering stunning views of the city and greater Treasure Valley. If you are a sunset chaser like me, there is also no better place to catch a sunset on a warm summer night!
Most users of the Table Rock trail system park at the Old Idaho Penitentiary parking lot or the Warm Springs Golf Course near the designated trailhead.