Top 5 Reasons Why People Are Relocating to Boise, Idaho
Are you curious about the Boise hype?
As our country has seen a mass amount of migration across state lines, Boise, Idaho continues to dominate headlines and conversation. Boise is one of the fastest growing cities in the U.S, enticed by economic opportunity and a greater quality of life. In 2021, there was a 2.9% population increase and the city has continued to climb as one of the fastest growing cities for the last five years.
The state of Idaho is known for its stunning natural beauty, alpine mountain resorts, lush, forested lakeside communities, and irresistible lifestyle, making the state's capital a hot spot for relocation.
These are the top five reasons why Boise is enticing those to pack their bags, jump in a U-Haul and call Idaho their new home state.
1. Lifestyle
Imagine easily commuting home from work with little traffic, meeting friends for a quick mountain bike ride, and then heading to a brewery for a cold beer, local food truck grub and views of the Boise River. Seem too good to be true? It's not in Boise, Idaho! This is the active yet laid-back Boise lifestyle that is so highly sought after. While having a small-community feel with big-city perks, there is something that appeals to everyone.
In comparison to many other metropolitan cities in the Pacific Northwest, Idaho's traffic is considered very minimal. While residents in many cities like Seattle, Denver, Los Angeles and San Francisco can spend hours in traffic, Boise's average commuter is traveling
18 minutes
. The city of Boise also prides itself on being a bike friendly city, making for ideal commutes from quaint Boise neighborhoods to downtown and beyond via the
Boise Greenbelt
, a 25-mile tree-lined pathway following the north and south sides of the Boise River.
Our lifestyle also depends greatly on how safe we feel in our communities. Compared to Washington, California and Oregon, Idaho also has an extremely low crime rate. In fact MSN named Boise as one of the
safest cities in the world
, ranking #8 out of 50. There were only two USA cities on the list, the other being Salt Lake City, Utah which came in at #49.
The "big-city" lifestyle has lost some of its luster, and for many is not as popular as it once was. Instead of living in a downtown sky rise in a bustling, lively city, people have sought out locations with less people, more space and with a cheaper price tag. As Boise checks these boxes, it is to no surprise that the city continues to welcome new residents from across the country.
2. Economics and Tech Boom
According to Redfin, many of the residents that are moving into Idaho are from states such as California, Washington, Oregon, and Arizona, which all have a higher cost of living than the state of Idaho. Idaho has a 6% sales tax rate along with lower property taxes which make for a lower cost of living than many surrounding states.
As a percentage of income, Idaho pays 8.8% in effective tax rates, compared to the national average at 9.8%, making for a full percentage point less than a majority of Idaho's neighboring states.
As the unemployment rates sits at a historic low, Idaho continues to be in the top 10 states with the lowest unemployment rates in our country. In the past decade, job growth in the Boise metro area has increased by more than 18%.
Long known for Boise's hip vibe, the city is also getting national attention for its increase in opportunities for tech entrepreneurs. As many can easily associate Idaho with agriculture and potatoes, some of Boise's largest employers consist of Micron, HP, Intuit, and new to the area - Facebook. In fact, the Technology Councils of North America released a
new study
finding that Idaho saw the second-largest percentage increase in tech workers from December 2019 to December 2021 – growing 7.3%. Only Tennessee saw a bigger jump, up eight percent. Boise even made its debut on
Inc.
's list of
Surge Cities
, a ranking of the best American hubs to start a business, at No. 5--a notch above San Francisco.
Other large employers include, Albertsons, Simplot, Saint Alphonsus Regional Medical Center, St Luke's Health System, and Blue Cross of Idaho, to name a few. Not only are we outpacing the nation when it comes to job and career growth, Boise is dominating in industries like technology, advanced manufacturing, food production, energy, and outdoor recreation.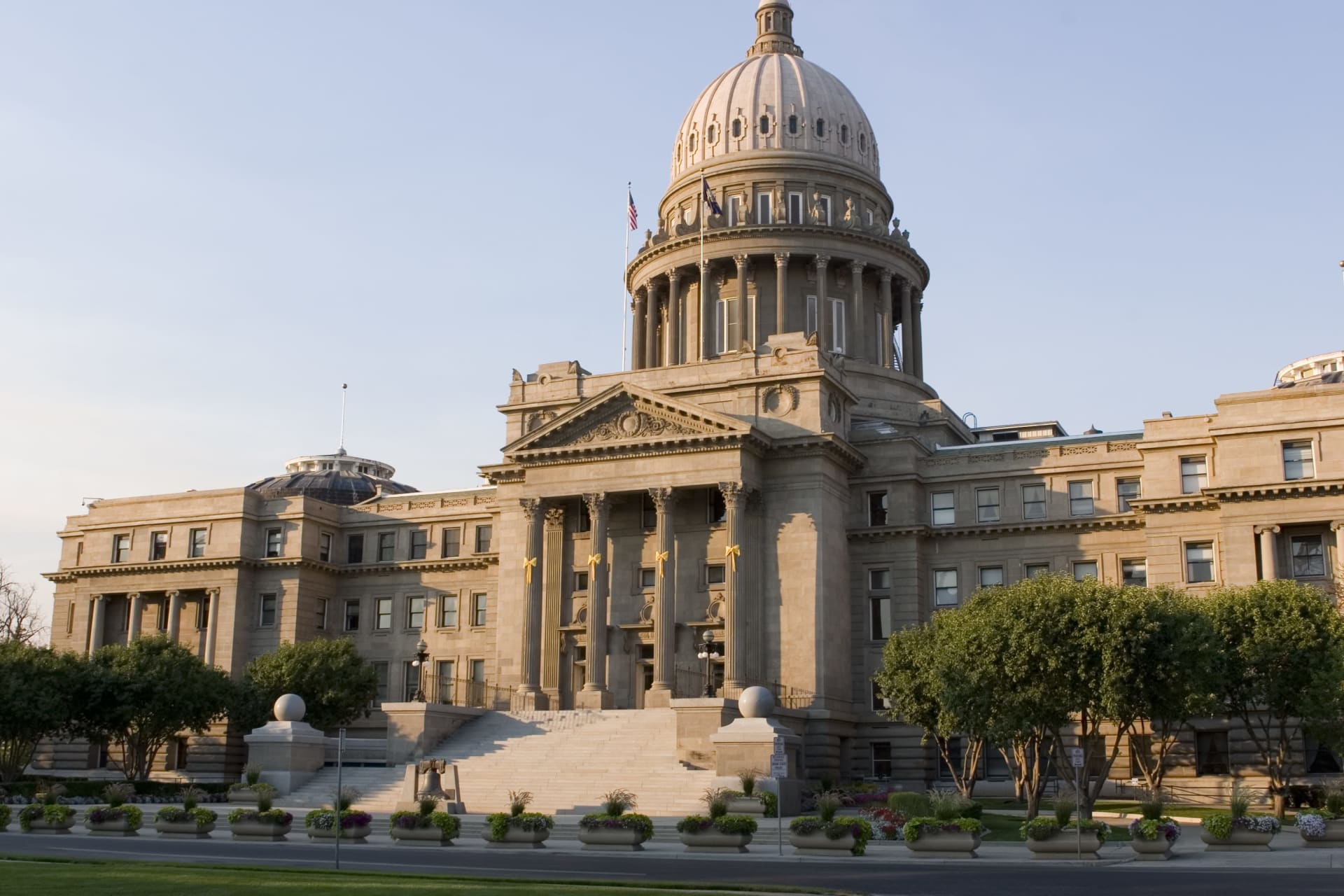 3. Climate
Another large draw to the state of Idaho is our true four-season climate. Every three months, Idahoans experience weather true of its season, offering a variety of outdoor activities for residents to embrace.
Summer in the desert is warm with an average temperature of 89 degrees, making the perfect climate for biking on the Greenbelt, browsing the local Boise Farmer's Markets, boating at Lucky Peak, brewery hopping or floating the Boise River.
Boise in the Fall can't be beat. The average temperature in the Valley hovers around 64 degrees, perfect for football games on the blue turf at
Boise State University
, hiking at the Military Reserve or walking down the tree-lined Harrison Boulevard in the charming, historic North End neighborhood.
With Winter's sitting at an average temperature of 40 degrees, this makes for a prime skiing season. Idaho is home to some of the best skiing in the country and the mountain getaways, such as visiting McCall, Sun Valley, Sandpoint, or Coeur D' Alene will not disappoint. Being centrally located on the West coast, you are also near some of the best skiing resorts in the country, including Jackson Hole, Park City, Mount Hood, Breckenridge, Aspen and much more.
Spring sits at an average of 65 degrees, a perfect climate for mountain biking in the foothills, attending an outdoor concert at the Idaho Botanical Garden's
Outlaw Field
, or trail running at Harrison Hollow.
Boise truly has it all!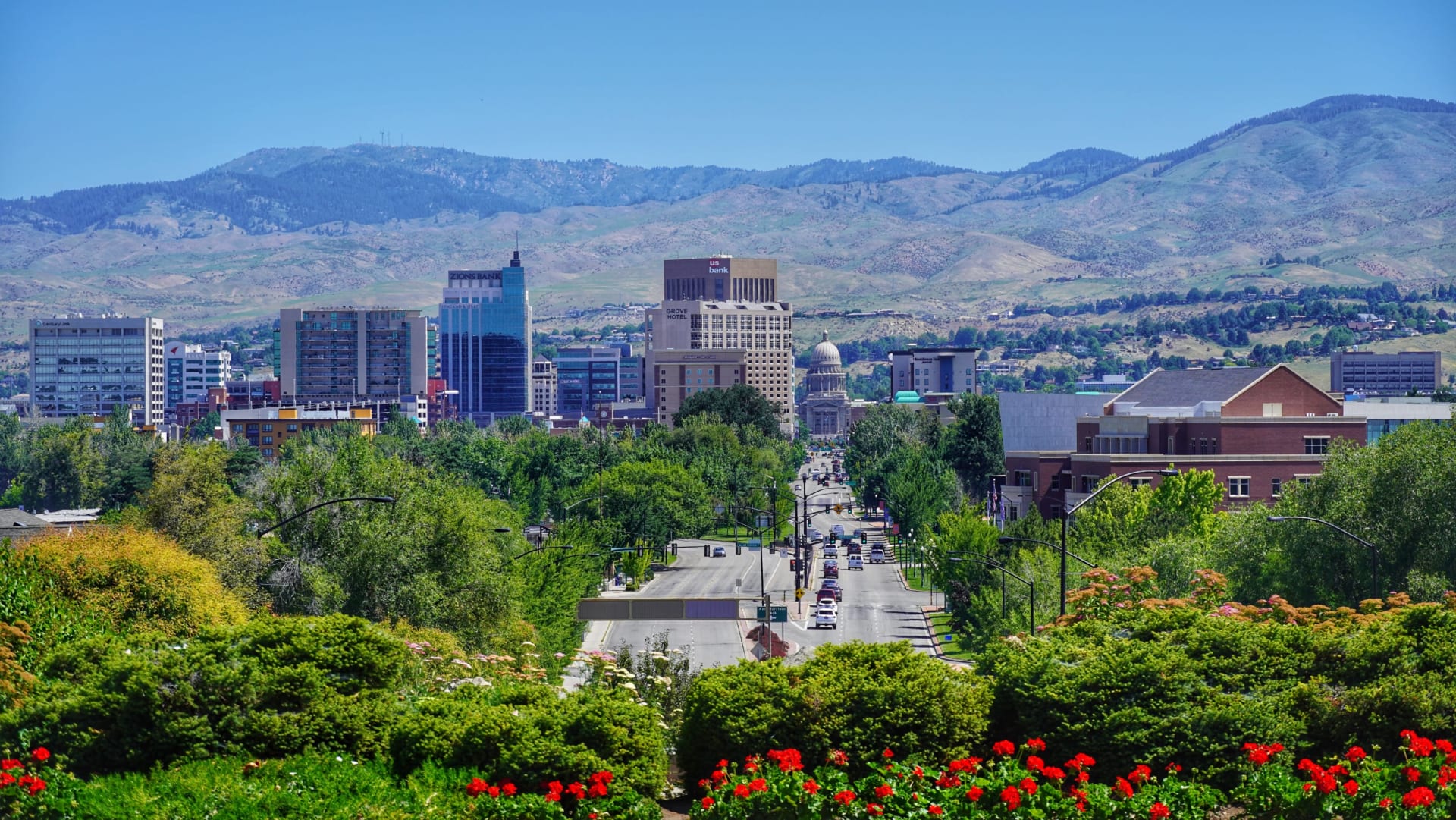 4. Outdoor Recreation
If you enjoy spending time outside, Boise has an immense variety of activities to experience the great outdoors. No matter the season, it is never difficult to find ways to stay active in Boise.
The Boise River, a tributary of the Snake River, flows through the heart of the city and is a perfect spot for fishing, tubing, and kayaking. See our blog (XXX) on Everything You Need to Know About Floating the Boise River.
Boise also has miles of trails for mountain biking, hiking, and trail running. The trails vary from quick climbs in the foothills to longer all-day treks in the pine trees near Bogus Basin, making an option for every skill level. Enjoy running, walking, or biking down the Boise Greenbelt, Boise's 25-mile tree lined pathway that follows the Boise River. You can even stop by Telaya Winery Co or the Sandbar Patio Grill for a bite to eat before, after or even during! ;)
For those looking to fish or hunt, you can find world-class trout fishing and game hunting in the Boise National Forest, home to millions of acres of public land. For those looking to escape to the mountains for tremendous skiing, cross-country skiing, and snowshoeing, look no further than Bogus Basin, a 30-minute drive from downtown. You can also visit nearby mountain towns just a mere two to three hours from the city for resorts such as Sun Valley, Brundage Mountain Resort, or Tamarack Resort.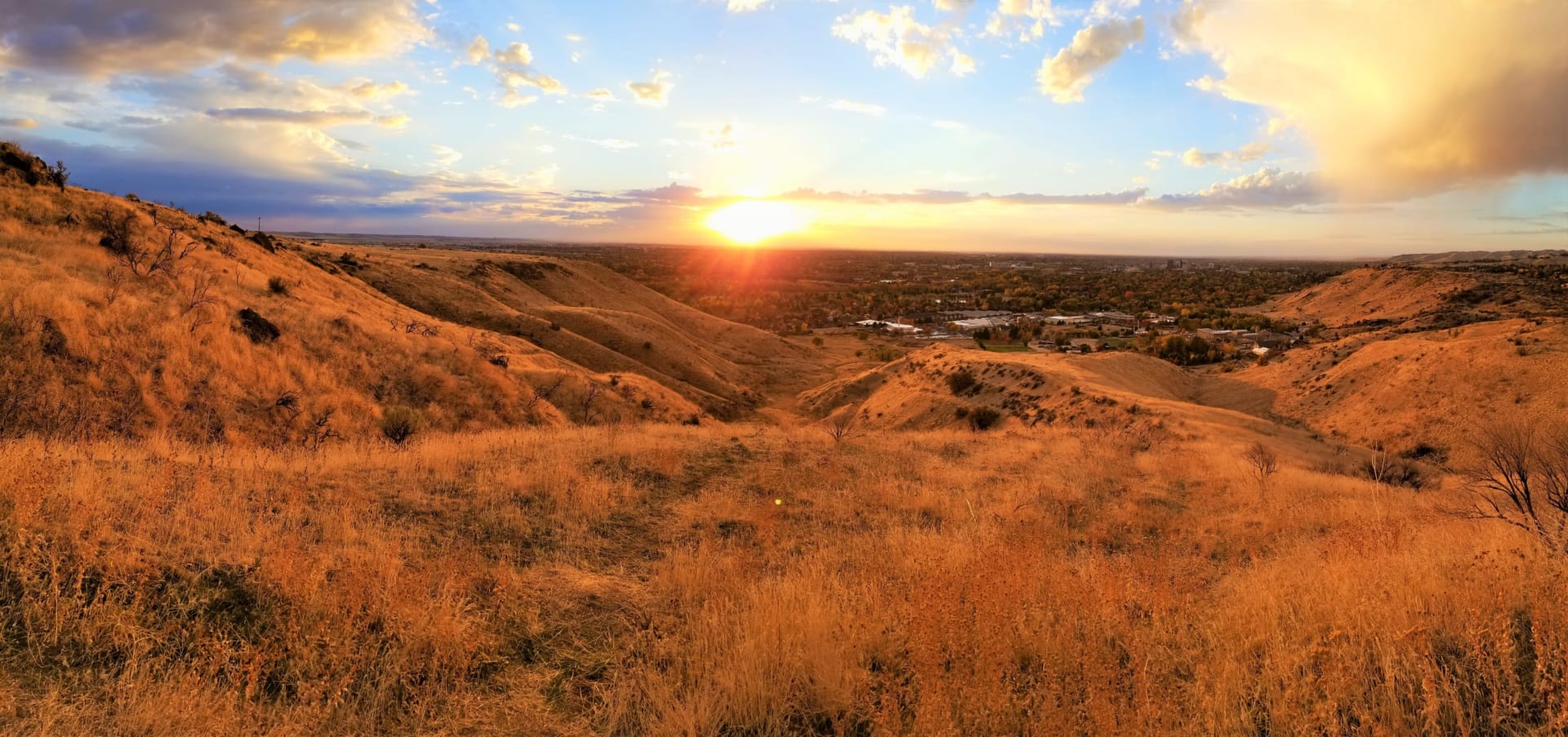 5. Growing Culinary Culture
Boise is having a culinary awakening, driven by creative young chefs, brewers, winemakers, and those looking to bring more culture and diversity to the Valley. As the growth has skyrocketed, so have the new restaurants, breweries, and wineries. Almost so much so, it has become the norm to be able to stop by a new Boise spot every weekend! All the essentials of a great food city are in here: coffee roasters, gourmet donut shops, craft cocktail bars, food trucks, and tasting-menu restaurants, making for a culinary culture many appreciate and desire in a place they call home.
Dozens of Boise breweries, such as
Payette Brewery
,
10 Barrel
,
and
Lost
Grove
have also popped up in the Boise area, and even more out-of-town breweries are moving into town. The craft brewing scene is becoming one of the best in the country and is a great way to see the city while visiting. Many can be found along the Boise River Greenbelt, making for an easy pub crawl or brewery tour. Many of the breweries have outdoor patios to relax and incredible pub style food, adding to the list of fantastic restaurant options.
Boise and the surrounding area is also exploding with local wineries. Many can be found in the Garden City area, or nearby Snake River Valley.
The
Sunnyslope Wine Trail
in nearby Caldwell, Idaho is home to 17 wineries and vineyards, award-winning wines, and intimate tasting and dining experiences, all framed by panoramic views.